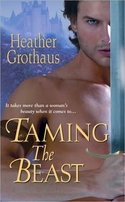 November 2009
On Sale: November 1, 2009
Featuring: Roderick Cherbon; Michaela Fortune
352 pages
ISBN: 1420102435
EAN: 9781420102437
Paperback
$6.99
Romance Historical
Buy at Amazon.com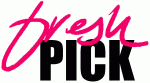 Taming the Beast
by Heather Grothaus
It will take more than a woman's beauty to tame this beast…
After years of turmoil, Roderick Cherbon has left the Crusades to return to the home he loves. But the wars have changed him, and the heir who thought to heal his father's injustices has become a vicious beast of a man, scarred inside and out. He will speak to no one, see no one; he leaves the shadows of his ruined keep only under the darkness of night. And even in death his father mocks him: to retain his land and title, Roderick, the Beast, must marry. Lady Michaela Fortune is reviled for her poverty, ridiculed for her dreams, and preyed on for her soft heart. Humiliation and want dog her beloved family, and her pride is an indulgence she can ill afford. Cherbon and its shattered lord offer a solution. But to court a man who has fallen so low, Michaela will need all her grace and beauty to harbor any hopes of taming the beast…

A courageous beauty falls in love with a beast of a man.
Excerpt
Prologue
October 1101
Constantinople
The damned incense hung eternal, like death, cleaved only by the baneful dirge of screams and curses. Each clang and ring of metal—tool on tool, tools falling into bowls and against remnants of armor and ruined weaponry—was piercing. Sonorous Latin droned from the colorless lips of the robed men who mindlessly haloed the long, plastered room as if puppeted by the enormous crucifix hung at the far end. Bodies thrashed on pallets, fighting to free themselves from the hands of the surgeons who sweated and strained and worked like the dogs their patients swore them to be.
Surely this could be no faithful hospital.
For Roderick, it was Hell's antechamber.
Sobs roiled within the fiery incense as well, as if attempting to dampen the cloying stench of rot Read More…