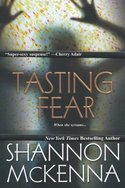 August 2009
On Sale: August 1, 2009
Featuring: Nancy D'Onofrio; Nell D'Onofrio; Vivi D'Onofrio
320 pages
ISBN: 0758228635
EAN: 9780758228635
Paperback
$14.00
Romance Suspense
Buy at Amazon.com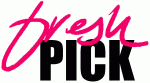 Tasting Fear
by Shannon McKenna
New York Times bestselling author Shannon McKenna delivers a provocative, thrilling new novel in which three sisters search for their mother's killer…and find unexpected passion on the way.
BLOOD WILL TELL
Nancy . . . Nell . . . Vivi . . .
Three sisters who know there is no force on earth greater than love . . . unless it is the desire for vengeance. When their adored foster mother is murdered, the D'Onofrio women come together to hunt for her murderer—and track down a family legacy gone missing; rare, priceless art from the Renaissance, a treasure worth killing for. The law can only do so much and the three sisters are on their own—until three mysterious men get involved . . .
Startled to find a brawny stranger at her mother's house, Nancy is even more surprised at the heat of passion that flares between them. Liam is intense and instantly protective. But is it wise to trust him with every secret? Her sister Nell has turned to Duncan, her new boss, for help. He's an expert on the dark underworld of cyberspace, where other clues may lurk. And Duncan is so sexy its scary. All Nell has to do is say the hardest word of all: yes. But what about the youngest of the D'Onofrios, the wild and willful Vivi? She's on the verge of falling in love with Jack, who's all about fierce vigilance . . .
The sisters embrace the ultimate in passion as danger stalks them all. Unknown and unseen, the killer is very, very near…

Three sisters, three loves, one secret, and one foe.
Excerpt
John was stoked. This job was going to be easy money. He parked in the shadow of a tree—not that his quarry could see him parked around the corner. The stupid old fuck was probably congratulating himself for being so crafty. Marco Barbieri's plane from Italy had landed five hours ago, and the old man had been riding taxis in big, useless circles around the boroughs of New York City ever since. He'd changed cabs five times, but he always took the traitorous RF blip with him, the one planted deep in the trolley of his carry-on suitcase.
And it had led John right to the small upstate town of Hempton.
Served the old fart right for trusting his domestic staff back at his crumbling palazzo in Castiglione Santangelo. All it took was money to get the device planted in Barbieri's Read More… Previous Picks