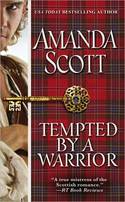 Scots #3
July 2010
On Sale: July 1, 2010
Featuring:
Sir Richard Seyton; Lady Fiona Jardine
384 pages
ISBN: 0446561320
EAN: 9780446561327
Mass Market Paperback
$6.99
Romance Historical
Buy at Amazon.com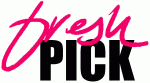 Tempted By A Warrior
by Amanda Scott
Lady Fiona, wed in haste, has never known marital peace. When last she'd seen her cruel husband Will, he'd struck her – and she has no memory of what she did next – only that she woke later alone in her bedchamber. Will has gone missing, and Fiona fears that in her rage and terror she might somehow have killed him.
When her husband's cousin Sir Richard comes to search for Will, Fiona is touched by his warm nature. A knight and warrior, Richard is drawn to Fiona's brave manner, quickly seeing in her an equal measure of inner courage. Confessing that she fears having killed Will, Fiona accepts Richard's offer to help her.
Pursuing together the mystery of Will's disappearance, they fall in love. Meanwhile the English are reinforcing their garrison in the Scottish Borderlands, putting Fiona, Richard, and Scotland in peril….

Lady Fiona is accused of murdering her husband…did she?
Excerpt
Annandale, Scotland, 5 June 1377
His first slap made her left ear ring.
"Now see what ye've made me do!" he shouted over the rush and roar of the river below. A half moon lit the grassy track and revealed white foam on the water.
Holding a hand to her stinging cheek, seventeen-year-old Fiona Jardine scowled at the tall, powerful-looking man who had struck her and said stubbornly, "Clouting me won't change the truth, Will Jardine. It was your fault, not mine!"
He loomed over her, terrifying in his fury. "By God," he snapped, putting the face she had once thought so handsome close to hers, "ye'll no talk to me like that!"
"You're ape-drunk," she said. In the crisp Read More…