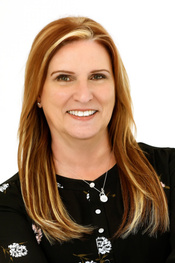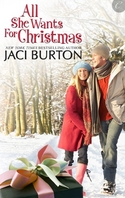 I have a thing for small town romance, which I've always found kind of interesting since I didn't grow up in a small town. I grew up in St. Louis. Big city. Professional baseball and football teams, lots to do, major commerce, heavy traffic—all the big city things you would expect of a—well, a big city.
But here and there I've lived in small towns. And oh, I love them. I raised my sons in what was then (but isn't now) a small town. The kind of small town where if you lived there long enough, you'd run into people at the grocery store who knew who you were, or knew you were the parent of one of their friends. People on the street where I lived used to have block parties. No one stayed in their houses keeping to themselves. Everyone knew everyone else. If you went out at night, you knew your neighbors were watching your house (or your teenagers, much to their dismay).
I live in a small town now, on an acre and a half of land, but still live on a street where I know my neighbors, where people watch out for you, where high school football reigns supreme, where the graduating class of the local high school might be around forty or fifty kids.
There's just something about a small town that signals close-knit community, that sense of warmth and a family atmosphere. I love to write about it. I've written several books about small towns and they always include a family with those small town values.
ALL SHE WANTS FOR CHRISTMAS is one of those books about small towns. The Kent family is one of those closely-knit families. They're not perfect—far from it in fact, but in the end they love each other and are there for each other no matter what. So when Ethan's mistakes come back to haunt him in the form of Riley Jensen, his family is there to back him up, and to help him out when he has to make amends for his mistakes of the past.
I love the Kent family. Ethan, who grew into a man who made a mistake, then stood and took responsibility for it. Wyatt, who broods over a divorce that's left him bitter, and Brody, the fun loving brother who takes nothing seriously. And through it all, the Kent brothers' parents, who stand behind their children, but don't make excuses for them.
Riley Jensen returns home and faces up to the past she ran away from, and the man she once loved. She's made a life in the bright lights and big city of Nashville. She found fame and fortune and thinks no one in the town wants anything to do with her anymore. But town is family, and once you're family, you're always family. Riley's in for a lot of surprises in ALL SHE WANTS FOR CHRISTMAS.  I hope you come home with her and visit.
Buy ALL SHE WANTS FOR CHRISTMAS at Carina Press
To comment on Jaci Burton's blog please click here.