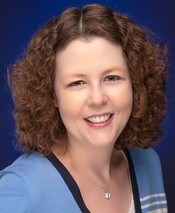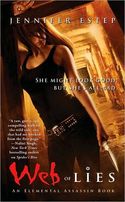 Greetings and salutations! First of all, I want to thanks to the folks here at Fresh Fiction for having me on the blog today. Thanks so much!
As some of you know, I'm the author of the Bigtime superhero paranormal romance series – Karma Girl (2007), Hot Mama (2007), and Jinx (2008). Back in February, my new Elemental Assassin urban fantasy series launched with the release of Spider's Bite. The second book in the series, Web of Lies, comes out on May 25, and the third book, Venom, will debut on Sept. 28.
One of the things that I love most about writing urban fantasy is all of the things that I get to include in a single book -action, danger, drama, magic, and some sizzling romance. Urban fantasy really is a genre where you can do whatever you want to as a writer, and the only limit placed on you is what you can come up with in your own imagination.
So what exactly do my books have in them? Well, I've got the requisite, tough, sassy, kick-butt heroine in my main character, former assassin Gin Blanco. I've got the magic aspect covered with vampires, dwarves, giants, and elementals, or folks who can control one of the four elements – Air, Fire, Ice, and Stone. My setting? Well, it's Ashland, a gritty, violent, corrupt, fictional Southern metropolis in the heart of the Appalachian Mountains. The romance comes in courtesy of not one, but two guys – Detective Donovan Caine, who has a hard time reconciling his attraction to an assassin like Gin, and businessman Owen Grayson, who's determined to do whatever it takes to get close to Gin. Throw in a couple of bad guys and a lifelong nemesis for Gin, and you've got action and danger to spare.
As a reader, I like books with a little bit of everything in them – all that action, magic, and romance that I mentioned above. So that's what I try to give folks with my own books, and urban fantasy is the genre that lets me do it. What about you guys? What's your favorite book genre and why? Share in the comments.