Okay, so there's no Princess of Salamria, but bear with me…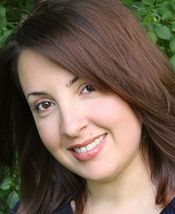 As I'm writing this post, I'm sitting at the kitchen table (which is littered with coffee mugs, cereal bowls, newspapers, crayons, and a vase filled with dead tulips) and kids are running around me.  They are yelling "Arrrrrrr Mateeeee" as they play some crazed version of pirates that involves high-pitched screaming, and the use of empty toilet paper rolls as telescopes.  The day started at 5 AM, thanks to kids who aren't old enough to know that weekends are for sleeping in.  The play room is off-limits today because the cat decided since she wasn't getting enough attention, she should pee all over the rug in there, and I haven't had a chance to haul it out to clean. My husband is away at a conference and I'm at home with the kiddos this weekend.
But this is all pretty typical stuff, right?  I mean, who wants to hear a mom drone on about her day with the kids?  All you parents out there have changed dirty diapers, cleaned up countless messes, and tried to either ignore or soothe toddler meltdowns.  Why would anyone want to read a book about this?  Wouldn't you rather escape to some exotic island through fiction?  And read about people so fabulously rich that they don't have to worry about the fact that they have a stack of dirty dishes in the sink or on the counter?
I'll admit, I do love to escape through fiction.  I love reading (and writing) about fabulous places, royalty, and cars (especially clean cars without child seats filled with crumbs and apple juice stains).  But I also love characters I can relate to-people I'd be friends with in real life (there aren't too many Greek billionaire's at the park or the drop-off zone at school).   I've met so many people that are truly inspiring people-everyday folks who've had to deal with extraordinary circumstances-and have ultimately triumphed.  People I think would make fabulous heroes and heroines in books.
I also think sometimes it makes us feel better to read about someone who doesn't have it 'all together.'  I find comfort in knowing that the heroine in a book isn't perfect, and struggles with some of the same things I do.  It makes me feel less alone.  I can chuckle at the fact that her toddler has just had a meltdown or dumped blueberries all over her.  And then the hero arrives while she's looking all demented and dishevelled but he still thinks she's the most beautiful woman he's ever seen.  And that's real love isn't it?  We all want someone who will accept us for who we are, on our worst days, after our biggest mistakes, at our lowest points.  We want someone we can lean on, when our own strength is gone. We want a partner who will be there for us, no matter what happens.  Unconditional love.
In my new release, A RISK WORTH TAKING, my heroine, Holly is struggling.  She's just become a mom through some tragic circumstances, and is trying to figure it all out.  She's a career woman who's been thrown into the role of new mom to a baby.  Her heart is broken, and she's desperately afraid of loving anyone again.  She needs a man who's worth the risk.  She needs someone who can be strong for her, and she needs to trust him enough to be her true self.  She is so used to not letting anyone see how vulnerable she is, how hurt she is.  There's only one man who's ever been qualified for loving, Holly.  Quinn was the one man she never could forget, and when she sees him for the first time in years, all those old emotions rise to the surface again.  Quinn is determined to be there for Holly, and he refuses to lose her a second time…
What about you?  Do you like reading about people you can relate to?  Or do you want pure escapism with as little resemblance to your everyday life? One commenter will win a copy of A RISK WORTH TAKING and a $10 Starbucks gift card
To comment on Victoria James's blog please click here.