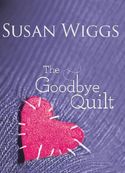 April 2011
On Sale: April 1, 2011
Featuring:
Linda Davis; Molly Davis
400 pages
ISBN: 0778329968
EAN: 9780778329961
Hardcover
$16.95
Women's Fiction
Buy at Amazon.com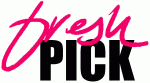 Advice for letting go…
The Goodbye Quilt
by Susan Wiggs
Endearing and straight from the heart, a story about the bonds between mother and daughter.
Linda Davis' local fabric shop is a place where women gather to share their creations: quilts commemorating important events in their lives. Wedding quilts, baby quilts, memorial quilts – each is bound tight with dreams, hopes and yearnings.
Now, as her only child readies for college, Linda is torn between excitement for Molly, and heartache for herself. Who will she be when she is no longer needed in her role as mom? What will become of her days? Of her marriage?
Mother and daughter decide to share one last adventure together – a cross-country road trip to move Molly into her dorm. As they wend their way through the heart of the country, Linda pieces together the scraps that make up Molly's young life. And in the stitching of each bit of fabric – the hem of a christening gown, a snippet from a Halloween costume – Linda discovers that the memories of a shared journey can come together in a way that will keep them both warm in the years to come.

A story about finding our own identity when our children are going from our nest
Excerpt
How do you say goodbye to a piece of your heart? If you're a quilter, you have a time-honored way to express yourself.
A quilt is an object of peculiar intimacy. By virtue of the way it is created, every inch of the fabric is touched. Each scrap absorbs the quilter's scent and the invisible oils of her skin, the smell of her household and, thanks to the constant pinning and stitching, her blood in the tiniest of quantities. And tears, though she might be loath to admit it.
My adult life has been a patchwork of projects, most of which were fleeting fancies of overreaching vision. I tend to seize on things, only to abandon them due to a lack of time, talent or inclination.
There are a few things I'm truly good at—-Jeopardy!, riding Read More…