Fresh Pick for Monday, February 29th, 2016 is THE SECRETS OF LIZZIE BORDEN by Brandy Purdy
#SuspenseMonday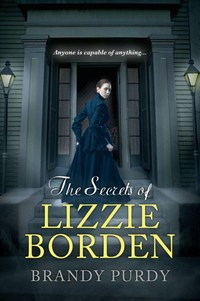 Anyone is capble of anything
In her enthralling, richly imagined new novel, Brandy Purdy, author of The Ripper's Wife, creates a compelling portrait of the real, complex woman behind an unthinkable crime.
Lizzie Borden should be one of the most fortunate young women in Fall River, Massachusetts. Her wealthy father could easily afford to provide his daughters with fashionable clothes, travel, and a rich, cultured life. Instead, haunted by the ghost of childhood poverty, he forces Lizzie and her sister, Emma, to live frugally, denying them the simplest modern conveniences. Suitors and socializing are discouraged, as her father views all gentleman callers as fortune hunters.
Lonely and deeply unhappy, Lizzie stifles her frustration, dreaming of the freedom that will come with her eventual inheritance. But soon, even that chance of future independence seems about to be ripped away. And on a stifling August day in 1892, Lizzie's long-simmering anger finally explodes…
Vividly written and thought-provoking, The Secrets of Lizzie Borden explores the fascinating events behind a crime that continues to grip the public imagination—a story of how thwarted desires and desperate rage could turn a dutiful daughter into a notorious killer.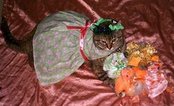 Brandy Purdy is the author of several historical novels. When she's not writing, she's either reading, watching classic movies, or spending time with her cat, Tabby. She first became interested in history at the age of nine or ten when she read a book of ghost stories that contained a chapter about the ghost of Anne Boleyn haunting the Tower of London.
The Fresh Pick is chosen by a group of readers and is never a purchased advertisement or promotion. We've picked this book because it appeals to us and we like to share our diverse tastes in reading and hope you'll give it a try.