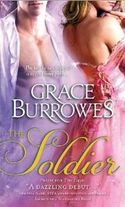 The Duke's Obsession #2
June 2011
On Sale: June 1, 2011
Featuring:
Devlin St. Just
448 pages
ISBN: 140224567X
EAN: 9781402245671
Paperback
$6.99
Romance Historical
Buy at Amazon.com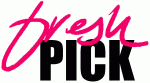 Learning lessons from the past…
The best he can hope for is to find some peace
This Regency era battle of wits, wills, and the sexes features a wily duke determined to see the succession of his line secured. The duke can't force his sons to marry, but he can make their lives miserable until they do. Resisting his pressure, each gentleman holds out for true love.
The second book in the series features Devlin St. Just, the duke's oldest, but illegitimate, son. He arrives at his new estate weary in body and spirit only to find the previous owner's bastard daughter and her beautiful cousin are his responsibility and making his life almost unbearably complicated.

A Historical Fiction for Modern Times!
Excerpt
Devlin St. Just, first born bastard son of the Duke of Moreland and newly minted Earl of Rosecroft, has just decided to travel south from his Yorkshire estate to visit his ducal family before winter sets in. He'll leave behind young Winnie Farnum, the previous earl's by-blow, and Winnie's cousin and temporary governess, Emmie Farnum. Emmie has been trying to deny her attraction to St. Just, but even war weary, growling, and resentful of his title, St. Just has a charm and steadfastness Emmie is powerfully drawn to.
After the earl's disconcerting announcement at dinner, Emmie successfully eluded him for the rest of the evening. She should have known her efforts were doomed. He breached all protocol that evening and knocked on her bedroom door once the house was quiet.
"My lord?" She opened the door halfway but did Read More…