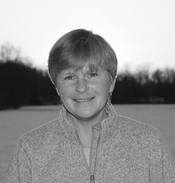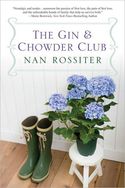 I have always loved books fraught with heartache, star-crossed lovers, and infidelity. And I've always liked novels and movies that allow the reader or viewer to know a little bit more than the characters do.
Who can forget the scene in The Bridges of Madison County
when Francesca grips the door handle of her husband's truck and watches, utterly torn, as her lover Robert Kincaid drives away? Our hearts ache for her indecision and we want to cry out: "Go to him!" Equally memorable is the scene at the end of Doctor Zhivago

when Yuri is travelling on a tram and, through the window, sees his beloved Lara. He struggles to get off the tram and, as he tries to catch up with her, he has a fatal heart attack. Our hearts ache and we just want to cry out to Lara: "Stop! Turn around!" But Lara hurries away, never knowing Yuri died trying to reach her. In Shakespeare's Romeo & Juliet
, we know Juliet is going to wake up and we want to tell Romeo, "Hold on!" If he had only waited a moment more before plunging the dagger into his chest, Juliet would have woken up and everything would've turned out differently. In Camelot
, we know Mordred is setting a trap for Lancelot and Guinevere and we want to warn them, "Stay away!" After they are caught, Arthur struggles with their betrayal and asks the question: "Can passion be selected?"
It is human frailty, heartache, and struggle that make these stories memorable; that make them classic! If Francesca had run away with Robert, if Lara had turned around and seen Yuri, if Lancelot and Guinevere had stayed apart, if Romeo and Juliet had lived happily ever after, there would be no drama…no heartache. There would be no "if only…"
These are some of the stories that, through the years, have stayed with me. They are stories I love and they are a part of me; and when I set out to write a novel, they played a part. If you happen to read THE GIN & CHOWDER CLUB you'll find out how!
To comment on Nan Rossiter's blog please click here.