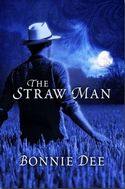 October 2010
On Sale: October 4, 2010
ISBN: 1595787119
EAN: 9781595787118
e-Book (reprint)
$3.99
Romance Paranormal, Romance Erotica Sensual
Buy at Amazon.com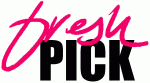 This one is a good one to get you in the mood for Halloween!!
A lonely woman imagines the perfect man and accidentally conjures him into being on All Hallows Eve. For a single night she has the lover of her dreams, but a night isn't nearly enough. Can she find a way to turn her fantasy man back to flesh and blood?
Excerpt
"Happy Halloween! Beware of bats tonight, children. They might scoop you up and carry you away." Marie cackled like a crone and squinted her eyes frighteningly as she grinned at the Weiderman twins. She wiggled her toes in her tight shoes, glancing down at the black leather points that clamped them into unnatural positions. Her feet were killing her and her long, black witch's dress was broiling hot on this sunny afternoon.
"Thank Granny Goodwitch for the pumpkins, kids." Don Weiderman nudged his awestruck six-year-olds.
Kevin's mouth snapped shut and he ducked behind his dad, while his braver sister, Lydia, dutifully whispered, "Thank you, Granny Goodwitch."
Marie smiled and laughed again. "Thank you. See you next year."
The Read More…