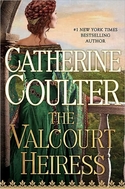 October 2010
On Sale: October 5, 2010
Featuring:
Garron of Kersey; Merry
336 pages
ISBN: 0399156755
EAN: 9780399156755
Paperback
Romance Historical
Buy at Amazon.com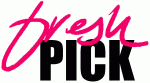 The Valcourt Heiress
by Catherine Coulter
Set in medieval England, this lively historical romance delivers the trademark wit that fans have come to know and love from the #1 New York Times-bestselling author.
When Garron of Kersey returns home from the king's service to claim his title as Baron Wareham, he's shocked to find Wareham Castle very nearly destroyed by a man called the Black Demon.
According to the last starving servants still clinging to life inside the castle walls, the Black Demon was looking for gold belonging to Garron's brother Arthur. Among his remaining servants is the enigmatic Merry, the bastard child of the castle's priest. Garron quickly realizes that she is much more than a servant: She reads and writes and makes lists, just as he does. Together they bring Wareham back to its former splendor.
But this is only the beginning. Did Arthur have a cache of gold? Who is the Black Demon? And the biggest question of all: Who is Merry?

This unique medieval romance has some surprises mixed with a touch of magic and mystery.
Excerpt
Wareham Castle
On the North Sea
Garron couldn't believe the pleasure it gave him to ride across the drawbridge, horses' hooves loud on the wood and iron. He looked up at the four large square corner towers, the high stone walls. Wareham Castle, now his.
But wait, where was everyone? Why were there no soldiers lining the ramparts yelling down at him? And why was the drawbridge down? With night coming quickly, that wasn't wise. He threw back his head and yelled, "I am Lord Garron, Earl of Wareham! Raise the portcullis!"
There was only silence.
Aleric yelled, "Raise the portcullis! Your master is here!"
Still silence.
He felt sudden fear, cold and heavy. Something was Read More…