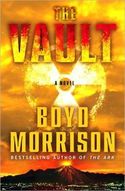 July 2011
On Sale: July 5, 2011
Featuring:
Stacy Benedict; Tyler Locke
448 pages
ISBN: 1439181829
EAN: 9781439181829
Hardcover
$24.99
SuspenseBuy at Amazon.com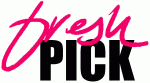 A combat engineer and linguistics expert must find the connection between Archimedes and the legend of King Midas before it is too late.
In the latest international thriller from bestselling author Boyd Morrison, former combat engineer Tyler Locke races against time to unearth the truth about the fabled touch of King Midas.
Tyler Locke's routine commute on a Washington State ferry is interrupted by a chilling anonymous call: his father has been kidnapped, and a truck bomb is set to detonate on board in twenty minutes. When Tyler reaches the bomb on the boat's car deck, he's stunned to find classical languages expert Stacy Benedict waiting for him. She's received the same threat, and her sister has also been taken.
In order to disarm the bomb, Tyler and Stacy must work together to solve an engineering puzzle—a puzzle written in ancient Greek. But preventing the explosion is only the first step; they soon learn the entire setup is a test created by a ruthless criminal who forces them to go on a seemingly impossible mission: uncover the legendary lost riches of King Midas.
Tyler and Stacy have just five days to track down the gold. Armed with an ancient manuscript penned by brilliant Greek inventor Archimedes, they begin a quest to unravel a two-thousand-year-old mystery whose answer is hidden within the workings of a cryptic artifact: the Antikythera Mechanism, a device designed by Archimedes himself. To save their loved ones and prevent their captors from recovering a treasure that will finance unspeakable devastation, the two scramble to Italy, Germany, Greece, and finally to the streets of New York City in a race against the clock to find the truth behind the story of King Midas.
The Vault combines an explosive premise and blistering pace with a fascinating exploration of one of history's most intriguing inventors and a brilliant reimagining of an ancient legend.

What do you do when a life depends on you finding the truth behind a myth?

From the first word to the very last one, I felt breathless as the action just kept coming at me.