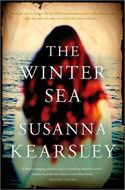 December 2010
On Sale: December 1, 2010
Featuring:
Carrie McClelland
576 pages
ISBN: 1402241372
EAN: 9781402241376
Paperback
$16.99
Romance Historical, Romance Paranormal
Buy at Amazon.com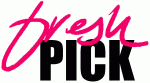 Romantic Times winner for Historical Fiction
The Winter Sea
by Susanna Kearsley
When she can no longer tell the difference between today and centuries ago, he\'s the only one who can reveal the secrets of time…
History has all but forgotten the spring of 1708, when an invasion fleet of French and Scottish soldiers nearly succeeded in landing the exiled James Stewart in Scotland to reclaim his crown.
Now, Carrie McClelland hopes to turn that story into her next bestselling novel. Settling herself in the shadow of Slains Castle, she creates a heroine named for one of her own ancestors, and starts to write.
But when she discovers her novel is more fact than fiction, Carrie wonders if she might be dealing with ancestral memory…making her the only living person who can know the truth of what did happen all those years ago – a tale of love and loyalty…and ultimate betrayal.

An exciting mystery filled with love, loyalty and the ultimate betrayal.