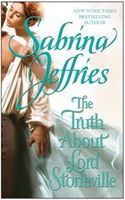 Hellions Of Halstead Hall #1
January 2010
On Sale: January 19, 2010
Featuring: Maria Butterfield; Oliver Sharpe
384 pages
ISBN: 1439167516
EAN: 9781439167519
Mass Market Paperback
$7.99
Romance Historical
Buy at Amazon.com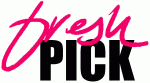 The Truth About Lord Stoneville
by Sabrina Jeffries
The first novel in Sabrina Jeffries's new Hellions of Hallstead Hall series, featuring Oliver Sharpe, the eldest of the Sharpe siblings.
In the two decades since a tragic "accident" took the lives of his parents, Oliver Sharpe, the Marquess of Stoneville, has survived the scandal surrounding the fateful night by living as an unrepentant rakehell. And with his grandmother vowing to disinherit him if he doesn't settle down and wed, he plans to fulfill the bargain n true Sharpe style–by bring home a fake fiance from a brother.
But Oliver's scheme is derailed when he rescues an American beauty in a dire predicament. Maria Butterfield came to London to track down her groom-to-be, who has gone missing. But her engagement won't stop Oliver from getting what he wants: her, in his bed. His rebellious masquerade may call his grandmother's bluff, but it's soon made all too real — by a love that tempts him to be a hellion no more.
Excerpt
Chapter One
Ealing 1825
Oliver stared out the window of the library at Halstead Hall. The dreary winter day further depressed his spirits as he fought to shove his painful memories back into the stout strongbox in which he kept them. It was so much harder here than in town, where he could lose himself in wenches and wine.
Not that he could lose himself for long. Though the scandal was nineteen years old, there were still whispers of it wherever he went.
Gran had told the guests that night that Mother had gone to the hunting lodge to be alone and had fallen asleep. Awakened by sounds of what she thought was an intruder, she'd panicked and shot him, only to discover that the man was her husband. Then, in her shock and grief, Mother had turned the Read More…