Fresh Pick for Saturday, January 30th, 2016 is UNSAID by Avery Aster
#SaturdayReads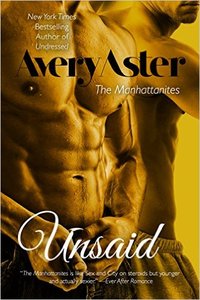 For fans who loved the snarky wit of Will & Grace and the epic love drama found in Brokeback Mountain comes Avery Aster's new full-length, standalone contemporary M/M romance novel, Unsaid.
Chelsea's hottie Blake Morgan III has reemerged from a nasty breakup. His marriage was a frigid disaster beyond repair, and he vows to be single—forever. Bruised, but still hot in Prada, he creates his Seven Desires wish list, his sexiest imaginings. Blake soon realizes there's only one man he may trust to make these uninhibited intentions come to fruition: his best friend Miguel Santana.
Lower East Side multimedia artist extraordinaire Miguel Santana may be known as the cocky Latin stud in the city, but all he's wanted since college was Blake's hand in marriage. He was livid when Blake walked down the aisle with the wrong guy. Miguel has his own list titled the Seven Needs, which are quite contrary to Blake's dirty-boy deeds. They involve serious commitments, which may leave his new-to-the-singles-scene buddy sprinting for the door, destroying any hopes Miguel has for happiness.
Can these two hunks conquer their intimate fears and love one another as only best friends can? Join the star-studded cast in The Manhattanites series and see for yourself!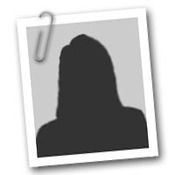 Avery Aster pens erotic romance for Ellora's Cave. As a resident of New York's Upper East Side and a graduate from New York University, Avery gives readers an inside look at the city's glitzy nightlife, socialite sexcapades and tall tales of the über–rich and ultra–famous. "I write about what I see in my metropolis that never sleeps—Manhattanites on the quest for a passionate thrill," Avery says. "By and large, my characters are drop–dead gorgeous, ripped straight from the headlines and on the hunt for their next conquest."
Undressed launched The Manhattanites series, exploring people's forbidden desires of lust and longing. When Avery's star–studded cast unites it always feels like forever and everyone has a once–in–a–lifetime experience.
The Fresh Pick is chosen by a group of readers and is never a purchased advertisement or promotion. We've picked this book because it appeals to us and we like to share our diverse tastes in reading and hope you'll give it a try.