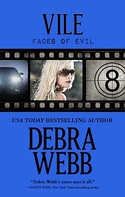 Faces of Evil #8
April 2014
On Sale: March 21, 2014
Featuring:
Jess Harris
ISBN: 0615938140
Kindle:
B00H85PR12
e-Book
Add to Wish List
Suspense, Romance Suspense
Buy at Amazon.com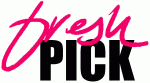 #SuspenseMonday
Vile
by Debra Webb
Deputy Chief Jess Harris knows her time is running out. Somehow she must protect the people she loves and any more innocent victims from the serial killer obsessed with her.
Is sacrificing herself the only way to stop this evil?
Don't miss the latest installment of this thrilling series!
Excerpt
Chapter 1
Sixth Avenue Flower & Gifts
Birmingham, Alabama
Monday, August 30, 10:30 a.m.
Ellen Gentry was mad as hell. She had worked at this floral shop for five years and not once had she called in sick. If her name was on the schedule, she was here—unless, of course, she was in the hospital or the morgue.
Apparently, she was the only employee with proper work ethics. Too bad her paycheck didn't reflect her dedication. She'd had to run around like a chicken with its head chopped off to fill this morning's orders all by herself. Nearly every one had been for an anniversary—not that she was complaining about that part. Anniversary arrangements were good for business and almost always included generous tips Read More… Previous Picks