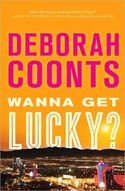 May 2010
On Sale: May 11, 2010
Featuring:
Lucky O'Toole
352 pages
ISBN: 0765325438
EAN: 9780765325433
Hardcover
$24.99
Mystery Woman Sleuth
Buy at Amazon.com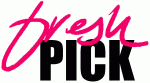 Should win RITA(tm) for either best 1st or strong romantic elements
Wanna Get Lucky?
by Deborah Coonts
A young woman plunges from a Las Vegas sightseeing helicopter, landing in the Pirate's lagoon in front of the Treasure Island Hotel in the middle of the 8:30 Pirate Show. Almost everyone writes her off as another Vegas victim.
But Lucky O'Toole smells a rat. She's head of Customer Relations at The Babylon, the newest, most opulent mega-casino and resort on the Strip, so she's got a lot on her plate: the Adult Film industry's annual awards banquet, a spouse-swapping convention, sex toy purveyors preying on the pocket-protector crowd attending ElectroniCon…. Still, Lucky can't resist turning over a few stones.
When a former flame is one of the snakes she uncovers, Lucky's certain she's no longer dealing with an anonymous Sin City suicide. To top it all off, Lucky's best friend Teddie—Las Vegas' finest female impersonator—presses to take their relationship to the next level. Leave it to Lucky to attract a man who looks better in a dress than she does.
Lucky must manage the Babylon's onslaught of outrageous festivities, solve a murder, and struggle to keep her life and libido from spinning out of control… not to mention keep her balance in six inch heels.
Excerpt
Stories are like Oreos. While the outside can be crisp and delicious, the gooey, juicy stuff is in the middle. That's why I chose Chapter Seven to introduce you to Lucky O'Toole, Head of Customer Relations at the Babylon—Las Vegas' newest, most over-the-top mega-casino on the Strip. In this character-driven tale, Lucky is key.
When you meet her here, Lucky is up to her ass in alligators as she juggles a murderer on the loose, the adult movie stars in town for their award extravaganza and industry tradeshow, prowling spouse-swappers, her boss, the blackmailers who have him in their sights, and her bordello-owning mother. On top of that, the new hire in Security's story doesn't hold water, and a would-be extortionist is ensconced in one of the suites with a rather large snake.
Another Read More…