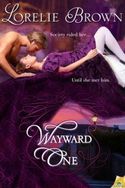 February 2013
On Sale: February 5, 2013
Featuring:
Sera Miller; Fletcher
335 pages
ISBN: 1619212544
EAN: 9781619212541
Kindle:
B009H6SB68
e-Book
$5.50
Add to Wish List
Romance HistoricalBuy at Amazon.com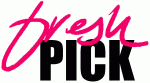 A delicious historical
He'll protect her with every vicious bone in his body.
During her ten years at the prestigious Waywroth Academy, Sera Miller clung to a strict code of propriety to shield herself from rumors that she isn't an orphan at all. She's a bastard. Now she wishes she had never allowed her friends to talk her into snooping into the mysterious source of her tuition.
Her benefactor isn't the unknown father she dreamed of one day meeting, but Fletcher Thomas—underworld tycoon, gambling den owner, and a man so dangerously mesmerizing that he could spark the scandal Sera has worked so hard to avoid.
Fletcher is only two steps away from leaving the life of crime he inherited from his father. First he plans to join an aboveboard railroad consortium, then claim the one thing his ill-gotten gains have kept safe all these years—Sera.
With every wicked caress, Sera fights harder to remember society's rules and reject the painful memories his touch resurrects. Accepting Fletcher's love means accepting her past—a risk too great for a woman who has always lived in the shadows. No matter how safe she feels in his arms.
Warning: This book contains a do-gooder heroine, an accidentally charming hero with tendencies toward caveman-itis, inappropriate household décor and fabulous sex against a wall.

She tries to teach him propriety but learns things deliciously improper.
Excerpt
A hand covered her mouth. A heavy, large and undoubtedly male body pressed along her back. His chest burned into her shoulders and his arm lay warm across collarbones bared by her low–cut evening gown. Fear overwhelmed her, but only until she smelled a spicy wash of familiar soap.
The fingers across her mouth loosened but still didn't release. He leaned over her, speaking quietly into her ear. "It's me. If I release you, do you promise not to scream?"
Fletcher's breath sent shivers down her neck. She only resented him more for it.
Regrettably, screaming for the pure unadulterated joy of it was not an option. Even if it were acceptable to release one's anger in such a fishwife manner, she'd only get him in trouble and risk her own reputation.
Finally, she nodded.
His hand Read More… Previous Picks