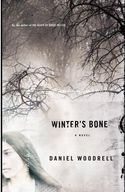 August 2006
On Sale: August 7, 2006
Featuring:
Ree Dailey
208 pages
ISBN: 031605755X
EAN: 9780316057554
Hardcover
$22.99
Fiction
Buy at Amazon.com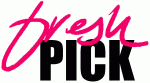 Nominated for Best Picture OSCAR


Academy Award-nominated for adapted screenplay
Winter's Bone
by Daniel Woodrell
Meet Ree Dolly — not since Mattie Ross stormed her way through Arkansas in True Grit has a young girl so fiercely defended her loved ones. Sixteen-year-old Ree Dolly has grown up in the harsh poverty of the Ozarks and belongs to a large extended family. On a bitterly cold day, Ree, who takes care of her two younger brothers as well as her mother, learns that her father has skipped bail. If he fails to appear for his upcoming court date on charges of cooking crystal meth, his family will lose their house, the only security they have.
Winter's Bone is the story of Ree's quest to bring her father back, alive or dead. Her goal had been to leave her messy world behind and join the army, where "everybody had to help keep things clean." But her father's disappearance forces her to first take on the outlaw world of the Dolly family. Ree's plan is elemental and direct: find her father, teach her little brothers how to fend for themselves, and escape a downward spiral of misery.
Asking questions of the rough Dolly clan can be a fatal mistake, but Ree perseveres. Her courage and purity of spirit make her a truly compelling figure. She learns that what she had long considered to be the burdens imposed on her by her family are, in fact, the responsibilities that give meaning and direction to her life. Her story is made palpable by Woodrell, who is "that infrequent thing, a born writer" (Philadelphia Inquirer).
Excerpt
Chapter One
REE DOLLY stood at break of day on her cold front steps and smelled coming flurries and saw meat. Meat hung from trees across the creek. The carcasses hung pale of flesh with a fatty gleam from low limbs of saplings in the side yards. Three halt haggard houses formed a kneeling rank on the far creekside and each had two or more skinned torsos dangling by rope from sagged limbs, venison left to the weather for two nights and three days so the early blossoming of decay might round the flavor, sweeten that meat to the bone. Snow clouds had replaced the horizon, capped the valley darkly, and chafing wind blew so the hung meat twirled from jigging branches. Ree, brunette and sixteen, with milk skin and abrupt green eyes, stood bare-armed in a fluttering yellowed dress, face to the wind, her Read More…
More