Instead of trying to find your perfect match in a dating app, we bring you the "Author-Reader Match" where we introduce you to authors as a reader you may fall in love with. It's our great pleasure to present Geri Krotow! 
Writes:
The Silver Valley PD series, set in breathtakingly stunning Pennsylvania. Featuring heroines that can get out of their own lethal predicaments, thank you very much, and heroes worthy of such courageous women. Many characters have military backgrounds and have survived combat as well as broken hearts along the way. HEA always guaranteed, as long as the hero and heroine join forces to beat the villains (also features some twisted bad guys and gals). Reunion romances offering reconciliation and delicious lovemaking, as in Incognito Ex.
About:
Empty nester who's filled her home and stories with dogs, birds, flowers, and fiber.  Did we mention lots of yarn to supply her knitting addiction? Geri's traveled (and lived in several overseas locations) the globe and seeks to bring settings to life as the third character in her stories, after the sexy hero and heroine, of course! Geri served in Naval Intelligence for several years and continued to serve as a Navy Spouse, the hardest job in the Navy, alongside her Navy pilot husband. She's grateful to be settled in South Central Pennsylvania, writing about love and danger along the Appalachian Trail. 
What I'm looking for in my ideal reader match:
Preferably able to sleep in as you'll be up all night reading.
Not afraid of scary scenarios when you know the hero and heroine can handle it.
Able to enjoy a setting with its own character like Central PA's Susquehanna and Cumberland Valleys.
Happy to root for estranged couples to get back together because they have a once-in-a-lifetime love. 
What to expect if we're compatible:
Pulse-racing suspense combined with intense romance
Long nights with page-turners
Several romantic suspense stories to read each year
Escape together to Geri's website for behind-the-scenes story information and the latest book news
Fun and uplifting social media wherever you prefer to connect
Exclusive insights in Geri's newsletter
Silver Valley P.D. #8
When she is targeted by a vicious mobster
A past love is her only hope
When a Russian gangster targets Coral Staufer, she is desperate for help. Coral stumbles across an undercover agent none other than the man she loved and lost, Trevor Stone. Trevor will risk anything to stop her from becoming a mob casualty. . . even risk his career to protect Coral. But when their past love reignites, their entire mission–and very lives–are at stake.
Romance Suspense | Romance Series [Harlequin Romantic Suspense, On Sale: August 4, 2020, Mass Market Paperback / e-Book, ISBN: 9781335626660 / eISBN: 9781335626660]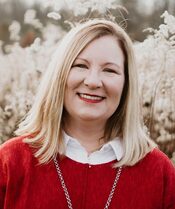 Geri is the award-winning, bestselling author of over twenty-five novels that span a wide range of genres from mainstream women's contemporary fiction and romance, to romantic suspense, to World War II. A US Naval Academy graduate, she served as a Naval Intelligence Officer and is committed to portraying authentic military characters, including kick-ass heroines. She spends her days writing and finding inspiration in her garden with her two dogs and persnickety parrot.