1–What's the name of your latest release? 
Murder in the East End (Below Stairs Mysteries Book 4)
2–What is it about? 
Kat Holloway, a cook in a Mount Street mansion in Victorian London is asked to look into the disappearance of a nurse from the Foundling Hospital. Distressed for the woman, and intrigued, because the request comes from the foster brother of Daniel McAdam, a man she's falling for, Kat can't refuse.
3–What word best describes your main character(s)? 
Tenacious
4–What makes your story relatable?
The character of Kat. She's an ordinary person, not an aristocrat or wealthy dilettante. She works very hard, is good at what she does, and knows exactly who she is.
5–Who are the people your main characters turn to when they need help? 
Kat turns to Daniel McAdam, who is a man-of-all-work who sometimes masquerades as an upper-class gentleman in order to assist the police. She also relies on Lady Cynthia, who prefers men's clothing to women's more restrictive ones, and Mr. Thanos, a genius mathematician who is smitten with Cynthia. Kat's kitchen assistant, Tess, and Daniel's son, James, round out the irregulars.
6–What do you love about the setting of your book? 
The Victorian era (1880s in this case) is not too far removed from the modern one. They had trains, photography, tourism, the beginnings of the telephone and the automobile. Everything we take for granted now, they started. All advances in science of the 20th and 21st centuries has many roots in the 19th (for instance, they figured out electromagnetism, which drives our technologically dependent world today.)
7–Are you a plotter (follow an outline) or a pantster (write by the seat of your pants)?
I am both. I start out with a solid idea that I brainstorm, then I sit down and let the story unfold. I have a loose idea of where I want it to go, but if the story has other ideas that are better, I follow it.
8–What is an ideal writing day for you? 
Morning walk/run, nice breakfast, a good chunk of writing, lunch with a great sandwich or salad and a book to read, more writing chunks after lunch, a dinner with my husband, and picking out a good show to watch.
9–Do you listen to music while you write, need total silence, or do you have the TV on?
I listen to music, mostly without words. I love guitar music, all kinds–classical and jazz. I also love the blues. Give me Buddy Guy, Stevie Ray Vaughn, Joe Bonamassa, Sonny Landreth, and Eric Johnson any day. I recently got to meet Sonny Landreth–I nearly fan-girl drooled on the poor guy. (He was very nice).
10– How do you approach research? 
I research constantly. I read a lot of non-fiction (history, biography, science), and when a fact catches my eye, I see if I can to build a story around it. For instance, in this book, I became intrigued by the Foundling Hospital in London, through its museum. It had a huge presence in London in Kat's time, and she, a single mother, had to make the hard choice whether or not to leave her own child with them (ten years before this novel takes place). That decision to board Grace with her friends and work hard to take care of her is a large part of who Kat Holloway is. Then I read, read, read more on what I choose to look at.
For the next book (Book 5), I will be setting part of the action in the Crystal Palace, which was moved to a southern suburb of London after the Great Exhibition, and a tourist attraction in Kat's time.
11–What is your publishing journey story? 
I always wanted to be a writer. When I was a kid, I couldn't imagine anything cooler than going to the library and seeing my book in the stacks. I wrote stories throughout my life, mostly for my own entertainment. One day, I decided–enough dreaming, do it! So I read books on writing and getting published, but I mostly just wrote. And wrote and wrote. The best way to learn to write is just to do it. My books were horrible at first, but after a while, I caught on and figured out how to make them sound like real books. 🙂
I got published because I wrote and submitted, wrote, and submitted, no matter how many times I was rejected, and I was rejected a lot (I still get rejected). Rejection is part of the process–it does not mean failure.
One day I received a phone call that my very first book, Perils of the Heart, a kind of funny pirate adventure romance, had been accepted. The editor was Kate Seaver. All these years later, she is still my editor, even though at a different publisher. It has been quite a journey!
12–Do you have critique partners/writing groups you want to give a shout-out to? 
Traci Hall, who also writes fun mysteries as Traci Wilton. She tells me what's wrong with my books!
13–What're the most frustrating things about being an author? 
So many interruptions. I need blocks of time to write, and that's hard to find.
14–What's your favorite scent?
Roses
15–What movie will you watch no matter what if it's on TV? 
The Princess Bride
16–Do you like breakfast, lunch, or dinner best? 
Lunch. It's when I can relax, take a break, and it's my reading time!
17–What's one thing you wish you knew more about? 
Engineering. I'd love to be able to build things.
18–What's the silliest thing you've recently done?
Tried to grow tomatoes. They're coming along, but it's harder than I imagined.
19–What can readers expect from you next? 
More Kat Holloway mysteries! Also more Shifters Unbound, Mackenzies, Captain Lacey Regency Mysteries, and much more!
20–How can readers reach you?
Through my website: http://www.jenniferashley.com  From there you can follow me on Facebook, Twitter, Bookbub, Goodreads, and email me.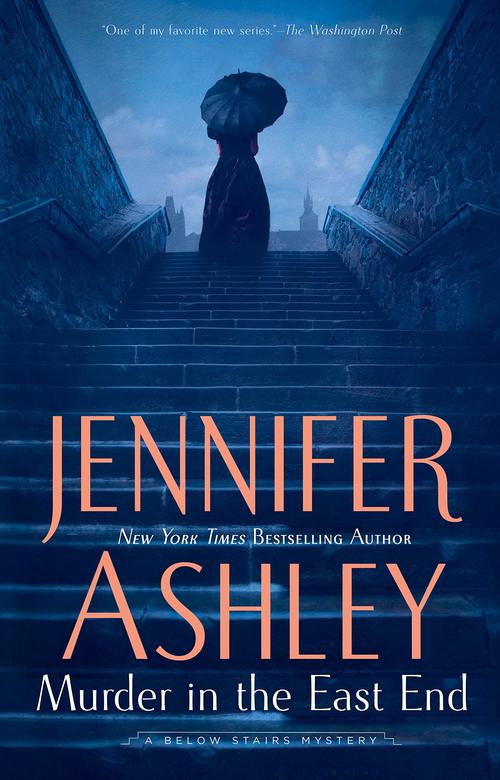 A new upstairs, downstairs Victorian murder mystery in the Kat Holloway series from the New York Times bestselling author of Death in Kew Gardens.
When young cook Kat Holloway learns that the children of London's Foundling Hospital are mysteriously disappearing and one of their nurses has been murdered, she can't turn away. She enlists the help of her charming and enigmatic confidant Daniel McAdam, who has ties to Scotland Yard, and Errol Fielding, a disreputable man from Daniel's troubled past, to bring the killer to justice. Their investigation takes them from the grandeur of Mayfair to the slums of the East End, during which Kat learns more about Daniel and his circumstances than she ever could have imagined.
Mystery Historical [Berkley Prime Crime, On Sale: August 4, 2020, Trade Size / e-Book, ISBN: 9780593099377 / eISBN: 9780593099384]
Everyone's favorite cook and amateur sleuth is back!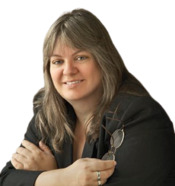 Jennifer Ashley has lived and traveled all over Europe and
Asia, once sailing from San Francisco to Japan in a cargo
ship. She has now settled with her husband and cat in the
sunny southwest to work hard on her next books and drink
gallons of gourmet iced tea.
Her books have won the Golden Quill and RT Reviewers Choice awards
and RWA's RITA award.