Hi everyone! Yes, I'm back, posting for Fresh Fiction. So honored to be here and talk about Acceptable Risk. The new book was a tough one to write. But while it was hard, it was also fun. Eventually. And enlightening. Every book I write requires tons of research and I think that's part of why I like writing so much. I get to learn about all kinds of occupations and meet some of the people who work in them. I've found that most people are eager to talk about their jobs–especially people in service work. Doctors, EMS workers, police, military, and so on. They're happy–even passionate–about what they do and want writers to get it right in the books. They're also a tight-knit community that comes together to support one another even when no one else does.
In Acceptable Risk, my heroine, Sarah Denning , is a military journalist for the Army and is someone who often puts herself at risk to get the story. However, it only takes one thing to go wrong in Afghanistan and she finds herself in the hands of terrorists. Gavin Black is the hero in the story and he's military through and through. He's also a good guy with a good heart–and a brave one. It's up to him to rescue Sarah, and when he does, they find themselves embroiled in a situation like no other. Vets are coming home from war and dying–and they resolve to figure out why. Especially when one of those vets is none other than Sarah's brother. She's grieving–and angry at whoever failed her brother and allowed him to die. And she's going to find out who's responsible. Sarah and Gavin are military, and they have a tight-knit community of their own. With lifelong friends who are there when they need them, it's only a matter of time before the bad guys are found and justice is served.
This book was written before all the COVID-19 lockdowns and all of the chaos that ensued. I think about the heroes in this book and one of the taglines that's being used: "Sarah and Gavin race to peel back layers of lies so the truth can finally be revealed." They take a lot of risks to get to the truth, risking their lives to protect others, to keep others from dying. I think this is so relatable in today's world where those who serve others, the doctors, nurses, military, police, and all of those right down to grocery store workers, food servers, and more. Just going to work is risky for a lot of people right now, but they do it–and they're heroes because of it. So, I think this story is very relevant right now.
I'll confess, when I first started writing this story, I didn't really like it all that much, but in the end, I actually wound up loving it. I had a great time brainstorming it with some other writer buddies. Because guess who else has a tight-knit group? A group with brains that no one else understands. Fiction writers are a unique–dare I even say weird–breed. Our brains are wired differently than those who don't write. (We call those people "the normals".) Writers see stories everywhere. For example, I was at dinner one night with my editor and others from my publishing company. We were eating at the hotel restaurant which was on the top floor and it rotated very slowly, giving diners an amazing view of the city. I looked up at some point and noticed another high rise that looked like it was made out of sheets of glass. And here's what I mean by "weird writer brain". My first–yes first–thought was: Man, that would be a great place for a sniper to take out someone in this restaurant. He'd have to be an amazing shot and calculate for the spin of the restaurant and if the wind was blowing outside and. . .
You see what I mean? Of course, I went on to imagine what the victim had done and who had hired the sniper. By the time dinner was over, I had an entire story mapped out. I still have to write that one.
So. . . back to the tight-knit writer group. I had been racking my brain trying to figure out this story plot. I had my characters, I had part of my setting. I had a lot of scene ideas, but I didn't really have a plot. You know, that is kind of a necessary thing that stories need. Fortunately, I have a group of other writers who I can depend on to bail me out of "lack of plot" jail. I flew to Phoenix, Arizona in February of 2019 and stayed in a lovely AirBnB with other like-minded writers. For three days, we laughed, ate–and plotted. By the time I left, friendships were cemented even more, I probably gained five pounds–and I had a story.
That story is Acceptable Risk. I have so many great memories attached to that book that when I think about it, I don't think about all of the hair-pulling, cabinet-kicking, head-banging writing days, I think about the writer friends who are some of the greatest people on the planet and how the weekend we shared was about so much more than walking away with a great story. I think about Acceptable Risk and I smile.
What about you? What memories can you look back on right now that make you smile?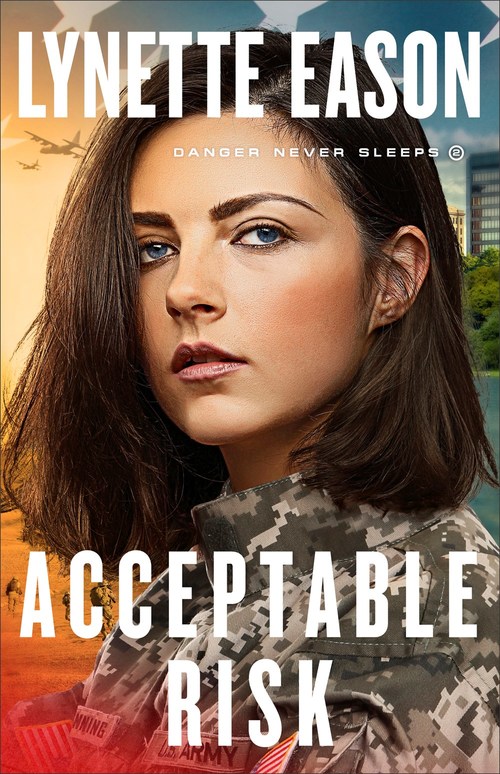 Sarah Denning is a military journalist with the Army in the Middle East when her convoy is attacked and she's taken hostage. When former Army Ranger Gavin Black is asked by his old unit commander–Sarah's imposing father–to plan an extremely risky rescue, he reluctantly agrees and successfully executes it.
Back in the US, Sarah is livid when she's discharged on a false psychiatric evaluation and vows to return to the Army. Until she learns of her brother's suicide. Unable to believe her brother would do such a thing, she puts her plans on hold and enlists Gavin to help her discover the truth. What they uncover may be the biggest story of Sarah's career–if she can survive long enough to write it.
Strap in for another breakneck nail-biter from bestselling romantic suspense author Lynette Eason that will have you up turning pages long into the night.
Romance Military | Romance Suspense | Inspirational Romance [Revell, On Sale: August 4, 2020, Paperback / e-Book, ISBN: 9780800729356 / eISBN: 9781493423101]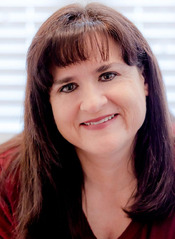 Lynette Eason is the bestselling author of Oath of Honor, as well as the Women of Justice series, the Deadly Reunions series, the Hidden Identity series, and the Elite Guardians series. She is the winner of two ACFW Carol Awards, the Selah Award, and the Inspirational Reader's Choice Award. She has a master's degree in education from Converse College and lives in South Carolina.