Writes: Steamy contemporary romance. Her debut BILLIONAIRE BOSSES series will launch 9/5/17 with PENTHOUSE PLAYER, the first of three standalone romances featuring the sexy scions of Manhattan moguls struggling to find love and success on their own terms.
About: Forty-ish romance writer seeks readers looking for a passionate peek into the tumultuous world of New York's most beautiful bankers. Stocks and bonds aren't the only commodities traded on Wall Street. Money, power, prestige, sex—they're all available to the highest bidder.
My ideal reader match:
Loves a delicious cocktail to go with her Kindle.
Finds bankers wearing bespoke suits sexy AF.
Prefers their cocky with a healthy dose of cuddles.
Enjoys a walk down Wall Street, preferably while wearing Louboutins.
Reads fast-paced, high-stakes romance.
Is a fan of 'girl from the wrong side of the tracks meets boy who has it all—except for love' stories.
Binge watches Billions, loves The Wolf of Wall Street.
Wants to engage over Facebook, Twitter, or through my newsletter.
What to expect:
Six books in the next 14 months!
Wall Street series. BILLIONAIRE BOSSES: PENTHOUSE PLAYER, 9/17; DEAL BREAKER, 11/17; RISK TAKER 1/18
Rock Star series. NOTHING BUT TROUBLE: ROCK KING 2/18, ROCK LEGEND, 7/18; ROCK REBEL 11/18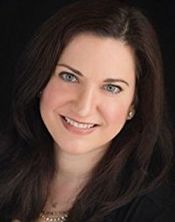 Tara Leigh attended Washington University in St. Louis and Columbia Business School in New York, and worked on Wall Street and Main Street before "retiring" to become a wife and mother. When the people in her head became just as real as the people in her life, she decided to put their stories on paper. Tara currently lives in Fairfield County, Connecticut with her husband, children and fur-baby, Pixie. She is represented by Jessica Alvarez of BookEnds.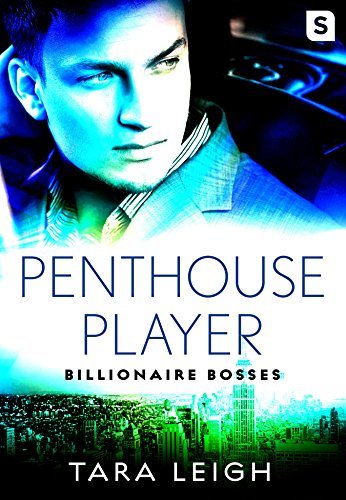 Abandoned by her mother and spurned by her father, Reina St. James is tired of being treated like a dirty little secret. It wasn't easy making her way into the high-risk, high-reward Wall Street world ruled by financial kings and trust fund tyrants. But now that she's got a stiletto-clad toe into one of the swankiest firms in Manhattan, Reina is determined to prove she's more than just a pretty face hiding an ugly past.
For Tristan Xavier Bettencourt IV, escaping the shadow cast by generations of family fortune has been difficult, and success hasn't come without sacrifice. Tristan has always put business before pleasure Until Reina's curved lips prove an invitation he can't resist.
Walking away from their explosive night together won't be easy, even if the heat between them might consume both of their careers. Will Reina and Tristan risk everything by betting on each other?
Romance Contemporary [Swerve, On Sale: September 5, 2017, e-Book, ISBN: 9781250138507 / eISBN: 9781250138507]