In WOLF BITE, released in July 2014, Mason Clayborne heard the sound of a familiar woman being mugged—pursuing the sound he raced into an alleyway in Dallas, Texas, in time to see Alexis Huston breaking the nose of her would-be assailant. Coming face to face with his past dropped a pebble into the still waters, and those ripples would become a tidal wave.
The wave would gather force as the ripples spread out to include wolves like A.J., abandoned by his previous alpha and left to stew in a prison, and Owen, the senior Hunter whose love for a journeyman healer drove him to follow her to another pack when Hudson River needed her help.
Mason's relationships with other alphas like Brett and Serafina opened the door to new challenges and changes for more than only Willow Bend. With each subsequent novel, we journeyed to the five different packs and even met an alpha from Italy.
Each arc from Rise of the Alpha (books 1-3), Dawn of Three Rivers (book 4-6), Wolves of Change (Books 7-9) to Guardians of the Wolves (Books 10-12), has played a role in the evolution of a world which brings us to GHOST WOLF.
I can say any number of factors, events, and people inspired this novel. It covers a range of time from World War II to the present day. Each decade has a different flavor, a lingo, and rhythm to it which affected the point of in the tale blossoming. More, many of the events occurred during my lifetime, and it was fun to look back at moments like needing a phone book to look up someone's address.
Hello, no Internet!
More, at the heart of the story were two people who share a convoluted journey and a long history—it was a romance, which fired my imagination. I admit to loving all the books I've written, but GHOST WOLF is special…because it weaved so many threads together.
Do you have a favorite decade you like to see explored in romance?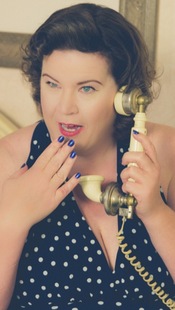 National bestselling author, Heather Long, likes long walks in the park, science fiction, superheroes, Marines, and men who aren't douche bags. Her books are filled with heroes and heroines tangled in romance as hot as Texas summertime. From paranormal historical westerns to contemporary military romance, Heather might switch genres, but one thing is true in all of her stories—her characters drive the books. When she's not wrangling her menagerie of animals, she devotes her time to family and friends she considers family. She believes if you like your heroes so real you could lick the grit off their chest, and your heroines so likable, you're sure you've been friends with women just like them, you'll enjoy her worlds as much as she does.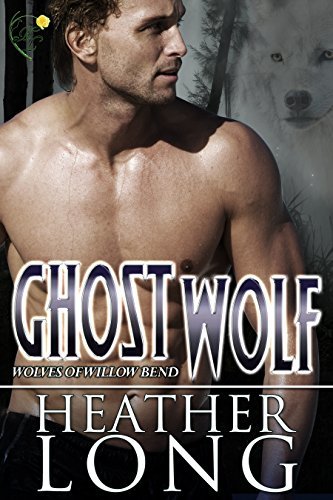 It's the book you've been waiting for! Don't miss the st stunning conclusion to the Guardians of the Wolves!
Most Lone Wolves have a story—a pack they left behind, a love they lost, or worse, one they buried. Some leave their packs to roam because they crave freedom, and independence. Some leave because in their hearts, they can't bear to stay. Some leave because they see no way to go back…
Packs attacked. Humans forced to turn. Enforcers murdered.
Julian has been juggling the conflict without a real target for months, they always seem to be just one step behind the Volchitsa and even the wolves they've captured can't tell them enough. With the fate of the packs resting squarely on his shoulders, Julian, the Chief Enforcer, will swallow his pride to seek out the one wolf he knows can help them all, the one who seems to know all the players, who can think like them…if anyone can find the Volchitsa it's the ghost he's hunted for decades…
Romance Paranormal [Author Self-Published, On Sale: April 25, 2017, e-Book, ISBN: 2940157467586 / eISBN: 9780998656403]
Wolves of Willow Bend