No, that's not a euphemism. It's an actual job and my heroine, Clover Lee, in THE NEGOTIATOR has held the position along with a ton of other weird temp jobs.
"She'd done time as a snake milker—don't ask; smiled for pictures as a paid bridesmaid—bridezillas, she'd known a few; bellied up to the table as a dog food taster—think stale crackers with a funky aftertaste; learned the true benefit of good arch support as a professional line stander—always in the rain or the cold or the blazing heat; and distilled the mysteries of the universe as a fortune cookie writer. Clover had done it all to pay the bills, have some excellent adventures, and stay as far away from the small town of Sparksville as possible."
So, of course, when she sees this job ad, there's no way she's not answering it—out of pure curiosity if nothing else. I mean, come on. What in the world kind of job is persona buffer?
WANTED: PERSONAL BUFFER
Often snarly, workaholic, demanding executive seeks short-term "buffer" from annoying outside distractions AKA people. Free spirits with personal boundary issues, excessive quirks, or general squeamishness need not apply. Salary negotiable. Confidentiality required.
The idea for THE NEGOTIATOR to start off with a weird job ad was one that really got the whole plot ball rolling for this book. It was just so odd that it made me giggle—and when that happens I' know I'm up to something good. The next step then was to find out some weird jobs that people actually had. Think of that Dirty Jobs show, but these were all just bizarre not necessarily gross. Here are some of them presented in no particular order:
Professional Cuddler
Undercover Bridesmaid
Professional Mourner
Iceberg Mover
Dog Surfing Instructors
Face Feelers
Ash Portrait Artists
Dog Food Tasters
Chicken Gender Determiners
Professional Line Standers
Fortune Cookie Writers
And, yes, snake milkers
It all kind of makes my job history seem pretty tame. So, I"m dying to know. What are the widest jobs you've ever heard of? Tell me in the comments and don't forget to check out THE NEGOTIATOR!
HARBOR CITY ROMANCE, book 1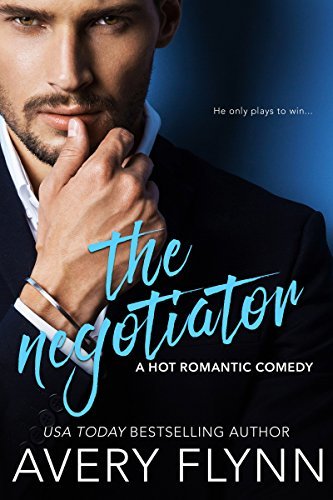 THE NEGOTIATOR
" width="200″ rel="share" >
Wanted: Personal Buffer
Often snarly, workaholic executive seeks "buffer" from annoying outside distractions AKA people. Free spirits with personal boundary issues, excessive quirks, or general squeamishness need not apply. Salary negotiable. Confidentiality required.
Workaholic billionaire Sawyer Carlyle may have joked he needed a buffer from their marriage-obsessed mom, but he didn't need a waiting room filled with candidates to further distract him. (Thanks, bro.) But when a sexy job applicant shooes his mom and the socialite in tow out of his office, Sawyer sees the genius of the plan. And the woman. In fact, Miss Clover Lee might just get the fastest promotion in history, from buffer to fake fiancé…
This free-spirit might look like hot sunshine and lickable rainbows, but she negotiates like a pitbull. Before Sawyer knows what hit him, he's agreed to give up Friday nights for reality tv, his Saturdays for flea markets (why buy junk still baffles him), his Tuesdays and Thursdays for date nights (aka panty-losing opportunities if he plays his cards right). And now she wants lavender bath salts and tulips delivered every Monday?
Yup, she's just screwing with him. Good thing she's got this non-negotiatable six-weeks-and-she's-gone rule or Sawyer may have just met this match.
Romance Contemporary [Entangled Select, On Sale: April 24, 2017, e-Book, ISBN: 9781545124628 / eISBN: 9781633759589]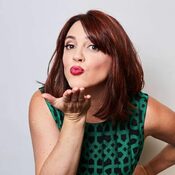 Avery Flynn has three slightly-wild children, loves a hockey-addicted husband and is desperately hoping someone invents the coffee IV drip.
She fell in love with romance while reading Johanna Lindsey's Mallory books. It wasn't long before Avery had read through all the romance offerings at her local library. Needing a romance fix, she turned to Harlequin's four books a month home delivery service to ease the withdrawal symptoms. That worked for a short time, but it wasn't long before the local book stores' staffs knew her by name.
Avery was a reader before she was a writer and hopes to always be both. She loves to write about smartass alpha heroes who are as good with a quip as they are with their *ahem* other God-given talents. Her heroines are feisty, fierce and fantastic. Brainy and brave, these ladies know how to stand on their own two feet and knock the bad guys off theirs.