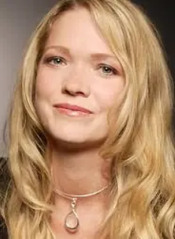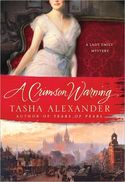 I've been on road for the past few weeks, traveling from New York to Phoenix, Houston to Miami. Book tours are like no other part of being a writer. Generally speaking, novelists spend their time at home, noses buried in research notebooks, laptops threatening to become physically attached to them, rarely speaking except to the food delivery guy, with whom they have a love/hate relationship. Love because he brings food. Hate because he can't remove the subsequent empty boxes that grow to fort-like heights as deadlines approach.
There are lots of wonderful things about writing. You can work in pajamas. You don't have to dig your car out of snow drifts to get to the office on time after a blizzard. You get to tell stories that turn out exactly how you want them to. But it's isolating work. Sure, sometimes you talk plot points through with your editor, spouse, or friend. But for the most part, you work in your head.
And then your new book comes out and everything changes. You head out on tour. Yes there are early flights (I admit that I could have used a few more hours of sleep when the car picked me up in Houston at 4am), lines at airports, and you miss your family.
But you get to meet readers, and there's nothing better than that. We've hit that time of year when we all think about the things for which we're thankful, and I couldn't be more grateful for the people who, year after year, read the books I write. I'm honored to meet so many of them when I'm on tour. Like the woman who drove from Pennsylvania to New York City to see me. The woman who reorganized a trip from San Francisco to Arizona so she could come to the event in Scottsdale. The mother and daughter whom I met last year in Phoenix—they laughed when I accidentally wrote "Happy Birthday" in one of their books and came back this year. Now we have an annual Un-Birthday tradition.
Writers can't exist without readers. You keep us in pajamas and pizza boxes and ensure that we don't live too much in our own heads. And for this, I thank you. I hope you know how much you matter.
Happy Thanksgiving!
Tasha Alexander attended the University of Notre Dame, where she signed on as an English major (with a concentration in Medieval Studies) in order to have a legitimate excuse for spending all her time reading. Her work has been nominated for numerous awards and has been translated into more than a dozen languages. She and her husband, novelist Andrew Grant, divide their time between Chicago and the UK.
To comment on Tasha Alexander's blog please click here.