He waited for a couple more beats, pressing his mouth into a thin, hard line. "Take care of yourself, Jessica." He shut the door, and I listened to his footsteps going farther away. I sank down, staring off into nothing.

He was gone, just like that. He was a hairsbreadth away from being all mine, something I had wanted for months, and I just let him walk out my door.

I didn't call my friends or my sister. When my stomach growled, I didn't get up to make myself something to eat. My phone rang later, but I didn't answer.

When I had gotten the news in the hospital that both our parents didn't survive the car accident, my grief was overwhelming, making my body grow cold. I was a shivering mess. No amount of blankets, hot tea, or even whiskey would help. The booze just made me drowsy and I'd go to sleep. Later on, as the news sank in, I was so enraged at the other driver's senseless and cruel actions, I actually broke out in a fever, making myself sick with fury.

It had been different for Samantha. She went completely numb, residing in this weightless fog, a kind of purgatory. I never admitted this, but I had envied her reaction and how her body and brain had protected her from the horrors of death and despair. I would have given my eyeteeth, an organ, to not be able to feel, to reside in the numb. When I had gotten the news, a cold settled into my bones right alongside a scalding, white-hot conflagration.

As I sat there, with the room growing darker, I realized it was different this time. There were no extremes of anything. No cold or hot. Max walked out of my house, telling me he and Piper were as good as gone and, for the life of me, I couldn't wrap my mind around that idea.

Somehow, this was worse, because this time, I had lost the promise of a family of my own. And the more that reality sank in, the sicker I felt. I ended up leaving the chair just to lie down flat on my wood floor, needing to be on the ground. I was desperate to realign my center of gravity because I still felt like I was free-falling into nothingness.

I knew I could stop the fall by walking down the street to Max's house and convincing him he was the man for me. My brain was screaming at the rest of my body to move, to fight for him, especially after he had finally opened himself up to me.

Instead, I eventually peeled myself off the floor and tucked myself into bed. I didn't go over to his home that night or the next day.

I did absolutely nothing, and I had no idea why.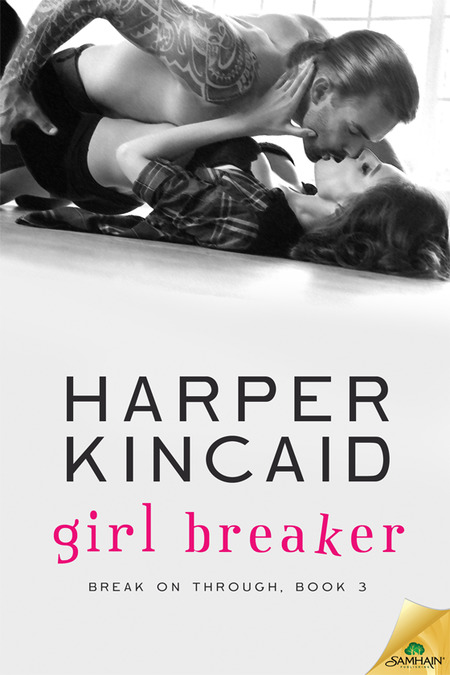 Sometimes the best thing a good girl can do is make a bad decision.
Jessica has always been the girl with her head in the clouds and her nose in a book, only dating the "nice guys". But when rough-around-the-edges Viking-biker-god, Mad Max, and his precocious little girl move onto her street, Jessica falls hard and fast for both of them.
Max is no stranger to women wanting to share his bed-and he's always been more than happy to oblige them all. He's lived wild all his life-that is, until a daughter shows up on his doorstep and he meets a redheaded angel down the block.
There's nothing more he wants than to claim Jessica as his, to bring the gorgeous spitfire to his bed. But a man like him doesn't get a happy ending with a woman like her. He's got a whole other life, one he's kept secret for good reason.
If Jessica found out what he really is, there's no way she could love him. He should keep his hands to himself. But he's Mad Max-he's never done the right thing, and he's not going to start now.
Warning: Contains a dominating alpha male who's a lot more than he seems, and a good girl with a swirl of flavors under her vanilla.
Romance Erotica Sensual [Samhain, On Sale: January 17, 2017, e-Book, ISBN: 9781619234598 / eISBN: 9781619234598]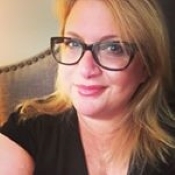 A woman with the heart of a revolutionary,
The mind of a pragmatist,
And the inappropriate humor of your tipsy BFF…
Born in California and raised in South Florida, Harper Kincaid has moved around like a gypsy with a bounty on her head ever since. Along the way, she has worked as a community organizer, an art teacher, a popular blogger, and a crisis counselor (to name a few). All the while, longing to have the guts and follow-through to do what she really wanted: to write and become a published author. That wish has finally come true and she's tickled hot pink. When not writing, she adores listening to indie, lo-fi, complaint rock played on vinyl, the theater, well-informed optimism, happy endings (both kinds), and making those close to her laugh 'til they snort. She is a self-admitted change junkie, loving new experiences and places, but have now happily settled in the cutest lil' town, Vienna, Virginia.