Every book has inspiration and for this one it was tablecloths. Yes. That's right. Those things that your grandmother probably insisted on putting out even if it was just for a cup of tea. And knowing your grandmother she ironed them too! Anyway, over the years I have developed quite an obsession for vintage tablecloths, to the point where I had a market stall of them. And every time someone walked into my small stall they would undoubtedly say, 'this reminds me of…' I also discovered that many of the people who bought them from me were doing so for vintage weddings or bridal showers. And, like all good authors, that got me thinking!
Of course there's more to a book than just a tablecloth (though wow, how easy would me life be if that's all it took!). But the idea of a dresser full of beautifully pressed linen stayed with me as I created Sisters of Wishing Bridge Farm. A series about one sister who starts a vintage wedding planning business using her Great Aunt Ivy's old collection of treasures. Originally her plan is stop her two jet setting sisters from selling the farm she loves, but as each sister comes home to the farm, they all end up joining the business and letting the wishing bridge work its magic.
The series starts with FALLING FOR THE BEST MAN and sees Emmy Watson dealing with the fussiest bride in the history of fussiest brides, while trying to cope with the fact that the best man, Christopher Henderson is the one guy she hoped never to see again.
Sisters of Wishing Bridge Farm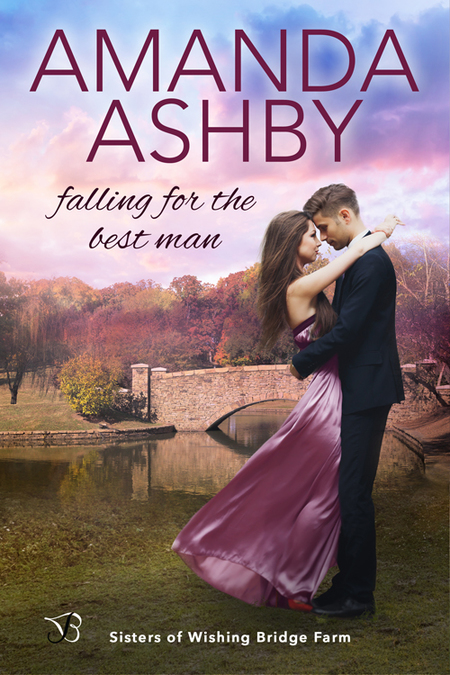 What's worse than running into your ex-hookup at the airport? When said 'hookup" is the best man for the most important wedding of your career, and he's on the hunt for a fake girlfriend. Between a hysterical bride and a wedding party gone wild, wedding planner Emmy Watson can't afford any more disasters if she wants to save her beloved Wishing Bridge Farm. Which is why she puts the best man on lockdown. Unfortunately, he also happens to be the one guy who can make her forget everything except the way his kisses make her feel.
All Christopher Henderson needs is a fake girlfriend to convince his bosses that his bad boy reputation is a thing of the past so he can land his dream job. What better place to find said companion than at a wholesome vintage wedding. The only thing he didn't count on was seeing Emmy, the woman who dumped him. The one he hasn't been able to get off his mind.
There's no denying the spark between them, but he's a globetrotter and she's a homebody, and falling in love is something neither of them has in their plans.
Romance Contemporary [Entangled Bliss, On Sale: January 9, 2017, e-Book, ISBN: 9781633758346 / eISBN: 9781633758346]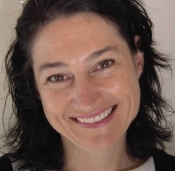 Amanda Ashby was born in Australia but now lives in New Zealand where she writes romance, young adult and middle grade books. She also works in a library, owns far too many vintage tablecloths and likes to delight her family by constantly rearranging the furniture.
She has a degree in English and Journalism from the University of Queensland and is married with two children. Her debut book was nominated for a Romantic Times Reviewers Choice award, and her first young adult book was listed in the New York Public Library Stuff for the Teen Age. Because she's mysterious she also writes middle grade books under the name, Catherine Holt and hopes that all this writing won't interfere with her Netflix schedule.