Instead of trying to find your perfect match in a dating app, we bring you the "Author-Reader Match" where we introduce you to authors as a reader you may fall in love with. It's our great pleasure to present Hanna Earnest!
Writes:
Romance with big feelings and big moments, like ALL THE BEST NIGHTS, which pits privacy against paparazzi as two musicians try to keep their contemporary marriage of convenience from the tabloids. Rock-star-with-writer's-block Bran Kelly and pop-star-on-the-rise Nelle are tired of the cost of fame, so they elope to have a secret: something off the record, something just for them. But when real passions threaten the fake feud they devise to protect their pact, they have to decide if keeping their secret is worth staying apart.
About:
A South-Sider first and a Chicagoan second, my interests include: overhyping my ability to ice skate (and other seasonal activities), the table with the outlet at the coffee shop, and prescription sunglasses. I love to cook and not clean, spam the group chat with inspirational Real Housewife gifs and/or Walt Whitman quotes, and—while my dog is asleep and my daughter is occupied—write books I want to read.
What I'm looking for in my ideal reader match:
Readers craving books with:
High-heat (the door is open and the lights are on)
Lots of Feelings—angst, desire, trepidation, relief, the whole gamut of emotion
Gestures of all sizes
Heroines who know what they deserve and heroes who make themselves worthy
"It was only supposed to be one night" as well as all the best rock-star tropes including:

writer's block and inspiration
a red-carpet ruse
keeping secrets out of the spotlight
song lyrics that reveal the truth
tattoos, guitars, and Bruce Springsteen references
What to expect if we're compatible:
High-concept plots as peanut butter holding together double-decker trope sandwiches
Characters who fall hard, for better and then for worse and then for real
More than a little melodrama and metaphor
Tension, steam, and other big-ticket genre staples
Tweets about Arnold Palmers
Instagram posts showing what I'm reading and eating and occasionally writing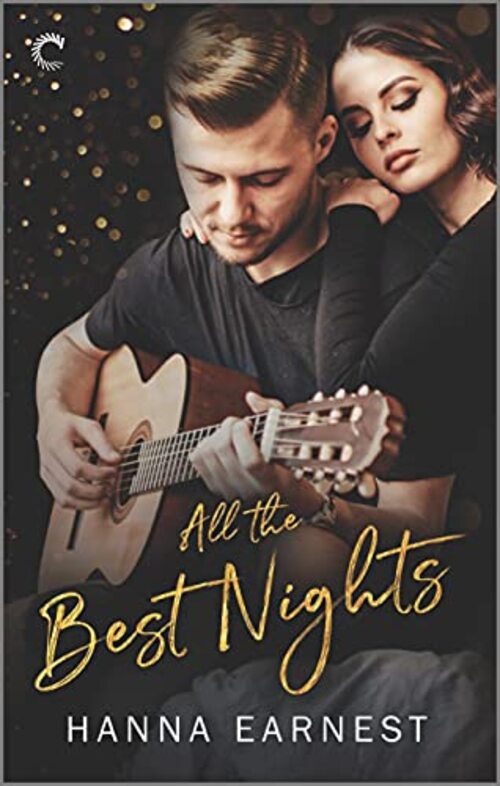 Some realities are better than the fantasy.
Coming down off his tour, an album long overdue, singer-songwriter Bran Kelly feels like everyone wants a piece of him.
What Bran wants is inspiration from no-need-for-a-last-name pop star Nelle, the blazing talent he's been dreaming of for over a year. Ever since the magic moment she slipped her number into his pocket at an industry after-party, her breath raising the hairs on his neck as she whispered into his ear.
You're it.
Nelle's achieved every one of her professional dreams and now it's time to get personal with a few hours of hot hotel sex with Bran Kelly—as long as she doesn't get caught. Finally in the same city, on the same night, the lyrics spark…and so does the sexual tension.
Except that one night isn't enough.
And when Bran proposes they up the ante—create something off the record, just for the two of them—they'll have to decide how far they'll go to keep the biggest secret of their lives.
read less
Romance Contemporary [Carina Press, On Sale: August 24, 2021, e-Book, / eISBN: 9780369717924]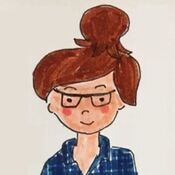 A Boston University grad, Hanna Earnest lives, laughs, and writes in Chicago.  She's represented by Elaine Spencer at The Knight Agency.
Her interests include book clubs, overhyping her ability to ice skate (and other seasonal activities), prescription sunglasses, getting the table with the outlet at the coffee shop, and kitchen dance parties under the guise of cooking.