We look at each other across the shop. Or, more accurately, I glare at her. Thankfully, there're no customers present to witness my daily mortifications by a uni student barely younger than me who loves to mop up the floor with my pride.
The truth is we met in a book club a couple of years back, and we became fast friends. She gave hilarious reviews, which turned out to be handy for the shop. She thought I was delightfully quirky. It would have been the perfect spring romance, except that I'm attracted to men, and I was together with my ex. At any rate, we've got the banter down, especially now that I rely on her help in the shop. Customers love her, too.
She pretends to reconsider. "Or how about 'Aubrey Barnes, Fierce Defender of Books'? That's got a superhero thing going on. More sympathetic, I think. Am I right or am I right?" Gemma gives an impish smile.
Once upon a time, I was just Aubrey Barnes, ready to go for pints or a gig or the occasional big night out. Back before life became too real. Now, I'm twenty-three going on forty-three.
I sigh, noting the untied lace on one of my Docs. I bend to fix it. "You're here as the weekend help, remember?"
"And to give solid dating advice, too. Value-added. You really ought to pay me extra for that." She grins.
Gemma dates like it's an unofficial Olympic sport. She also has a habit of telling me all the gruesome details, no matter how much I protest that I'm her boss and don't need to know those things. She says it's for my own good.
"Heckling is a bonus feature, I take it?" Resigned, I cross the shop to file The Song of Achilles in the right section.
"You can thank me another time." Gemma at last straightens, adjusting her messy bun. "So am I done for the day yet? I'm going dancing after work."
I check my watch amid my stack of black and brown leather bracelets. The watch is proper vintage, aviator style, with a black dial and white numbers, complete with a rich brown leather strap. Beautiful—and a glum reminder. Not just of the passage of time, which at twenty-three years old I'm still getting used to. No, even worse, it's a reminder of Eli and last year's birthday gift. To be honest, I should put it away or give it away, but he knows my taste so well. Besides, it really is a brilliant watch. It's not the watch's fault that he gave it to me.
"Aubs?"
"Yeah, sorry. Right. Go on, then. I'll flip the sign in a minute."
(c) Hayden Stone, Entangled Publishing, 2021. Reprinted with permission from the publisher.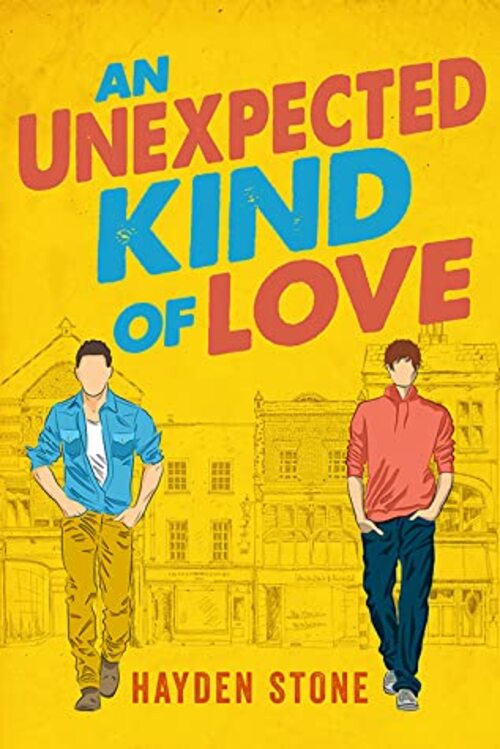 Bookstore owner Aubrey Barnes likes his quiet, orderly London life, thank you very much. His shop may be struggling, his only employee is a menace, and his plumbing is one creaky pipe away from disaster, but he can handle it. Maybe. He cannot, however, handle the film company that's thrown his Soho street into chaos.
And he definitely can't handle the charismatic American actor Blake Sinclair.
Which is why he's extremely reluctant to lease out his shop as a set for Blake's film, but it's his one opportunity to save his business. Now he can't get away from the distractingly hot actor.
Then Aubrey finds himself alone with Blake in a trailer, and what happens next turns London's heat wave into an inferno that leaves him breathless.
Aubrey is not cut out for the high-profile life of dating a celebrity, especially an American actor who's not even out yet. Good thing their tryst is absolutely not going anywhere.
Of course, when you expect nothing, that's exactly when it starts to mean everything.
Romance LGBTQ | Romance Comedy | Romance Contemporary [Entangled: Embrace, On Sale: August 9, 2021, e-Book, ISBN: 9781649371867 / eISBN: 9781649371867]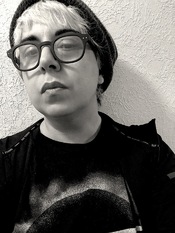 More animal than mineral, Hayden Stone is a writer of queer fiction, especially with kissing. He currently lives in Victoria, Canada, and has previously lived in Vancouver, Canada, and London, UK. He knows which is the business end of a trowel, the horror of the wrong kind of leaves on the track delaying trains, and a bit about ancient ruins. Hayden likes strong coffee and is owned by two cats.