1–What is the title of your latest release?
2–What is it about?
WAIT FOR IT is the love story of two people who have to change their self protective default settings if they want the romance that is sparkling right in front of them. This is much more challenging than they anticipate. Can Annabelle learn to ask for what she wants in a relationship instead of always putting her partner first? Can she stop picking men who need her instead of want her? Can Nick confront his anxiety and fear and be the man he once was? Can he believe in true love and its power to heal instead of harm? There's only one way to find out!
3–What do you love about the setting of your book? 
It's set in Phoenix, AZ which has been my home for almost thirty years.
4–How did your heroine surprise you? 
Annabelle stepped out of her comfort zone repeatedly and hilariously. It was a joy to watch her challenge herself even when it hurt.
5–Why will readers love your hero? 
Nick has a huge heart. He pretends he doesn't but it is obvious in all of his actions how much he cares for his people. He's a burnt marshmallow – off-putting crust on the outside and smoosh on the inside.
6–What was one of your biggest challenges while writing this book (spoiler-free, of course!)? 
Nick is in a wheelchair, which became a comfort object to him after he suffered a stroke, and is now suffering from anxiety. I wanted to handle his situation sensitively but realistically, so I leaned heavily upon a friend in a wheelchair, another who'd had a stroke, and a family member who suffers from anxiety. It is my greatest hope that I got all of it right.
7–Do you look forward to or do you dread the revision process? 
I love revisions! I'm fortunate to have an editor who "gets" my voice so it's always a joy to see her input even if I don't always agree.
8–What's your favorite snack to have on hand while writing? 
Chocolate of any kind balanced with buttered popcorn – maintaining the salt to sweet ratio is critical.
9–Where would you go for an ideal writer's retreat? 
Hawaii — or someplace with no Internet and a view.
10–What's the best piece of writing advice you've received? 
 "Write a better book – every time." – Dennis Lehane
 I'm paraphrasing but that was the gist.
11–Who is the fictional character you want to hang out with the most? (anyone in literature!)
Tough one. But I am absolutely obsessed with Jodi Taylor's Chronicles of St. Mary's so it'd have to be traveling through time with Madeline Maxwell and the rest of the historians. Brilliant series.  
12–What's one of your earliest book memories? 
My mom reading to my brother and me every night when we were kids. Bill Peet was a favorite as well as C.S. Lewis. Magical times!
13–If you had to write in a different genre, what would it be and why? 
Children's books. Because I love children, and I think they need stories. Books got me through so many rough patches in my life. It'd be a joy and an honor to do the same for the next generation(s).
14–What song will automatically put you in a good mood? 
Anything by ABBA. Seriously, how can you be in a bad mood when ABBA is playing?
15–What is your favorite way to practice self-care?
I bake cookies and then I eat them. I suppose I should meditate or do yoga but cookies make me happy — or cake but it's a bit more of an endeavor.
16–What can you eat and never get sick of? 
Cake. Especially for breakfast.
17–Will you share a favorite, recent-ish book you recommend? 
I can't pick one! The Midnight Library by Matt Haig, Circe by Madeline Miller, Guncle by Rowley…okay, I'll stop.
18–Do you have any hobbies? 
Baking, gardening, knitting, reading (obvy), and ridiculous DIY home improvement projects that are way out of my skill set.
19–Are you an early bird or a night owl?
Both. I'm up early, but I take a mid day nap and stay up late.
20–What can readers expect from you next? 
More mysteries – Killer Research (Nov) and Strawberried Alive (Apr) and more women's fiction romcoms to be announced soon!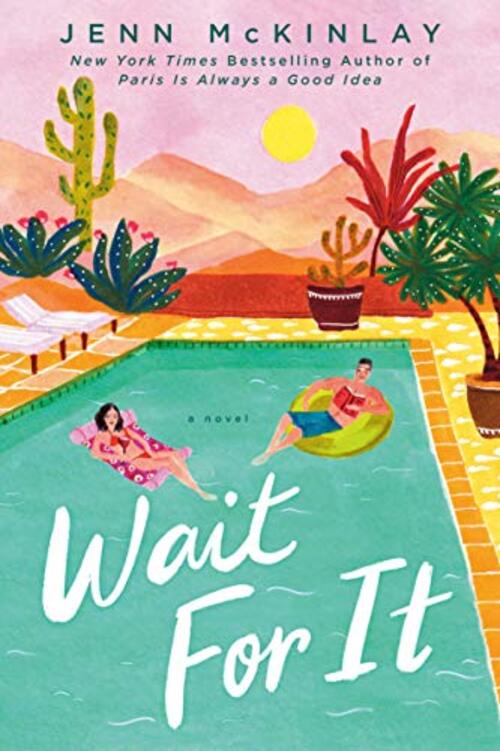 A woman at the end of her rope moves to Arizona looking for a new lease on life and befriends a handsome shut-in who teaches her about resilience, courage, and ultimately true love, in this funny, bighearted novel about hope and healing from New York Times bestselling author Jenn McKinlay.
Stuck in a dreary Boston winter, surrounded by annoyingly happy couples, Annabelle Martin would like nothing more than to run away from her current life. She's not even thirty years old, twice-divorced, and has just dodged a marriage proposal… from her ex-husband. When an opportunity to start over arises, she jumps at it and flees to Arizona for a dream job as a graphic designer.
When she arrives in the Valley of the Sun, Annabelle moves into a pool house attached to a mansion with a mysterious owner. Having assumed her anonymous landlord, Nick Daire, to be some old, rich curmudgeon, Annabelle is shocked when she finally meets him and finds that he's not much older than her and is in a wheelchair. Nick suffered from a stroke a year ago, and while there's no physical reason for him not to recover, he is struggling to overcome the paralyzing fear that has kept him a prisoner in his own home.
Despite her promise to herself not to get involved, Annabelle finds herself irresistibly drawn to Nick. And soon she wonders if she and Nick might help each other find the courage to embrace life, happiness, and true love.
Romance | Romance Comedy [Berkley, On Sale: August 10, 2021, Trade Size / e-Book, ISBN: 9780593101377 / eISBN: 9780593101384]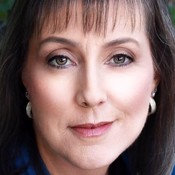 Jenn is the New York Times, USA Today, and Publisher's Weekly bestselling author of several mystery and romance series. She is also the winner of the RT Reviewer's Choice Award for romantic comedy and the Fresh Fiction award for best cozy mystery. A TEDx speaker, she is always happy to talk books, writing, reading, and the creative process to anyone who cares to listen. She lives in sunny Arizona in a house that is overrun with kids, pets, and her husband's guitars.