Thanks so much for inviting me to give readers a bit of info about ROLE MODEL! This is the fifth book in my Game Changers m/m hockey romance series. NHL star Troy Barrett has recently been traded to the struggling Ottawa Centaurs after calling out his Toronto teammate and best friend, Dallas Kent, during practice after learning some horrible things about him. On top of being disgusted by his now ex-best friend, Troy has also been recently dumped by his secret boyfriend of two years. Now he finds himself heartbroken, angry, and alone in Ottawa.
Harris Drover, the social media manager for the Ottawa Centaurs, is friendly, cheerful, and openly gay. He is wary at first of Troy because he comes with a reputation for being a jerk, but he finds himself fascinated by the sullen, and undeniably gorgeous, hockey star. Harris is determined to make Troy smile, and Troy is determined to become a better man.
R is for Rozanov, Ilya. He's a major supporting character.
O is for Ottawa, the city the book is set in.
L is for laughing way too loud, which Harris does all the time.
E is for eggnog season, Harris's favorite time of year.
*
M is for moms. Troy and Harris both have good ones!
O is for opposites attract!
D is for dogs! The team has an official puppy named Chiron.
E is for engine failure!!!!
L is for lattes. Troy keeps showing up at Harris's office with them. Weird…
Game Changers #5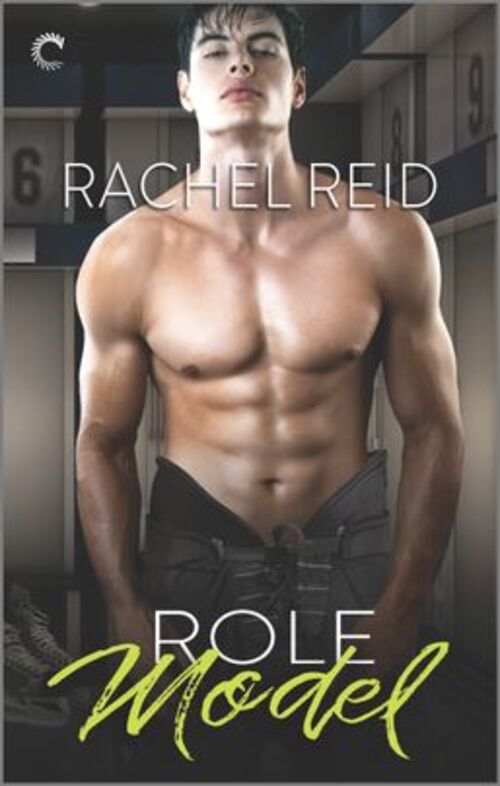 "Rachel Reid crafted a story of true heart, beauty, heat, and glorious, hard-won redemption! I loved both heroes and their journey to love was a gorgeous one to watch!" – Lauren Blakely, #1 NYT Bestselling author of Scoring With Him
The highly anticipated fifth novel in Rachel Reid's Game Changers series sees a grumpy professional hockey player meet his match in an out-and-proud social media manager…
The hits just keep coming for Troy Barrett. Traded to the worst team in the league would be bad enough, but coming on the heels of a messy breakup and a recent scandal… Troy just wants to play hockey and be left alone. He doesn't want to be in the news anymore, and he definitely doesn't want to "work on his online presence" with the team's peppy social media manager.
Harris Drover can tell standoffish Troy isn't happy about the trade—anyone could tell, frankly, as he doesn't exactly hide it well—but Harris doesn't give up on people easily. Even when he's developing a crush he's sure is one-sided. And when he sees Troy's smile finally crack through his grumpy exterior, well… That's a man Harris couldn't turn his back on if he wanted to.
Suddenly, Troy's move to the new team feels like an opportunity—for Troy to embrace his true self, and for both men to surrender to their growing attraction. But indulging in each other behind closed doors is one thing, and for Troy, being in a public relationship with Harris will mean facing off with his fears, once and for all.
Game Changers
Book 1: Game Changer
Book 2: Heated Rivalry
Book 3: Tough Guy
Book 4: Common Goal
Book 5: Role Model
LGBTQ | Romance [Carina Press, On Sale: August 10, 2021, e-Book, / eISBN: 9781488076985]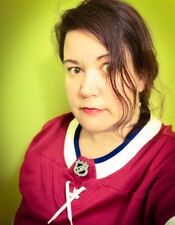 Rachel Reid is the pen name of Rachelle Goguen. She chose it because it is much easier to say, spell and remember than Rachelle Goguen!
Rachel writes cute, romantic smut, mostly about hockey players.
Rachelle co-hosts a comic book podcast called Living Between Wednesdays.
Rachel/Rachelle lives in Nova Scotia, Canada. She has always lived there, and it's looking like she probably always will. She has two boring degrees and two interesting kids.