In the nine months or so since I've become a published author, I've quickly narrowed down my favorite ways to connect with readers. By far, book clubs are at the top of the list.
Truly, what could be more fun than sitting with a group and delving into a shared story? Book clubs are made up of enthusiastic readers who seem to have tons of questions. Many times, in visiting with these groups, my book has taken on new meaning, even for me.
Often when I'm asked to recommend a book for a club, I've suggested a time-slip novel. There's just something about a story with both a contemporary and a historical storyline, with a connecting point throughout, that I love. Here are three reasons to consider a time-slip novel for your next book club pick.
One Book . . . but Also Two!
Okay, time-slip books are really just one story. But in many ways, they are two! Just think . . . two stories to ponder in one month, the characters of two stories to dwell on, a chance to consider how they all fit together and why the author chose to tell them like this in the first place. My mind is already on a book high just thinking about it. J
Time-Slip Novels Help Us Think Deeply
Novels with a connection point between the past and the present often stretch our minds. We are so often used to a linear story, but time-slip novels don't necessarily have to fit into any certain type of box. Literary elements can merge with romance, mystery, and contrasting time periods to create a different type of story, a different type of satisfying ending. They help us study how the past can affect the future, how, in many ways, we are not so very different from those who have come before us.
Time-slip novels often make us think about the past in a way that might have us pondering what legacy we will leave for those who come after us. They may prompt questions about our own journey and questions about the purpose of our lives.
Time-Slip Novels Help Us Explore Theme
The message of a story is often what makes it impactful. In my new release, The Hidden Side, the connection point between the contemporary and historical story is an old journal given on the eve of an unspeakable act. Because of the emotional intensity my present-day character, Natalie, must face in realizing the enormity of her son's actions in a recent school shooting, there is not a lot of time spent exploring the past. There is, however, a shared experience.
Natalie is the host of a popular radio program. On the eve of her son's crime, she comes into possession of an old journal. Over time, she reads it, identifying with this Revolutionary woman and the need she feels to hide her identity as a Patriot in British-occupied Manhattan. This hits close to home for Natalie, who is hiding her own identity behind her radio name.
These women are centuries apart, and yet they are both struggling with secrets and shame, struggling to find who they really are beneath the facade.
I think this is something we can all relate to, and I'm hoping it will resonate with readers and give book clubs lots to talk about. Delving into theme often leads to great conversation, and discussing how parallel storylines use theme can open up a new dimension for readers.
Just for fun, here are some of my favorite time-slip books I like to recommend to book clubs. I hope you enjoy!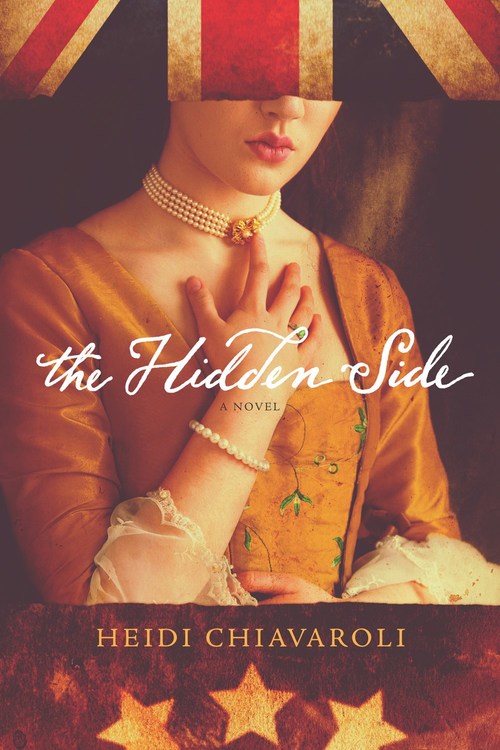 New York, 2016
Natalie Abbott offers answers for hurting listeners on her popular radio program. But she struggles to connect with her teenagers, with her daughter in an unhealthy relationship and her son uncommunicative and isolated. When one member of the family commits an unspeakable act, Natalie is forced to uncover who she truly is under the façade of her radio persona.
New York, 1776
Mercy Howard is shocked when her fiancé, Nathan Hale, is arrested and hanged as a spy. When she's asked to join the revolutionary spy ring in Manhattan, she sees an opportunity to avenge Nathan's death. But keeping her true loyalties hidden grows increasingly harder as the charming Major John Andre of the King's Army becomes more to her than a target for intelligence.
Mercy's journals comfort Natalie from across the centuries as both women struggle with their own secrets and shame, wondering how deep God's mercy extends.
Inspirational Historical | Women's Fiction Time Slip [Tyndale House Publishers, On Sale: May 8, 2018, Trade Size / e-Book, ISBN: 9781496423238 / eISBN: 9781496423252]
Heidi Chiavaroli writes women's fiction and won the 2014 ACFW Genesis contest in the historical category. She makes her home in Massachusetts with her husband, two sons, and Howie, her standard poodle.