Do you remember the old television show, "Quantum Leap"? Sam would leap into other people's bodies in history, and Al was able to help him figure how to fix things with his not so trusty computer, Ziggy. I loved that show! But what bothered me was that Sam never had control over where he went, and Al was only a holographic image.
So when I decided to write a time travel romance, I knew I wanted two things to be true. First, the traveler would be able to "leap" anywhere in history she wanted, as well as back to her own time. Second, whoever helped her would actually be there with her when he popped in to talk to her, and so that's what happens in ON HIGHLAND TIME.
Diana's job as a Time Weaver, Inc. agent is to go back in time and fix what the Disruptors have changed. While she's there, the only way to communicate with the agency is through Go-Lucky, her rather short, designer-wearing handler and the only male with the ability to time travel. He provides Diana with up-to-date information on the changes in the Timestream. He also provides her with support.
TWI doesn't have a "Ziggy" to help them figure out who's causing the problems, but what they do have is each other and their particular paranormal abilities. From old Arthur's research and ability to download that directly, to Zania's amazing work with clothing, to veteran Javier's physical training, the staff support the agents like a computer but with a lot more empathy. And the agents themselves support each other—for the most part. Having five completely different female personalities with different abilities and backgrounds, does cause tension on occasion, but also great teamwork.
For this particular mission, Diana goes back in time much farther than she has ever gone in her two years with TWI. Another agent usually handles the older time periods, but this particular disruption is a bit elevated, so as the most experienced, she is sent in. The problem with joining a small highland clan is that everyone knows everyone else, so blending in and keeping her distance becomes impossible. Go-Lucky's sporadic appearances help her.
Go-Lucky also provides some much-needed comic relief for her, which on this particular mission, is important. His own quest it to find the love of his life, and like Al on "Quantum Leap," he is ever in search of that perfect lady. Unlike Al, he wants the woman of his dreams to be the only woman in his life. Unfortunately for him, it's hard meeting people, especially when his job is to cover five time periods at once. Six if he counts present day.
Of course, Go-Lucky doesn't always play by the rules and may just nudge Diana in the wrong direction when it comes to Torr MacPherson, the big-hearted highlander she must ensure dies in battle. Then again, Al didn't always steer Sam in the right direction either, but like Go-Lucky, he always stood by his man, or woman in this case. And this time, Diana needs all the help she can get because things aren't going as planned…at all.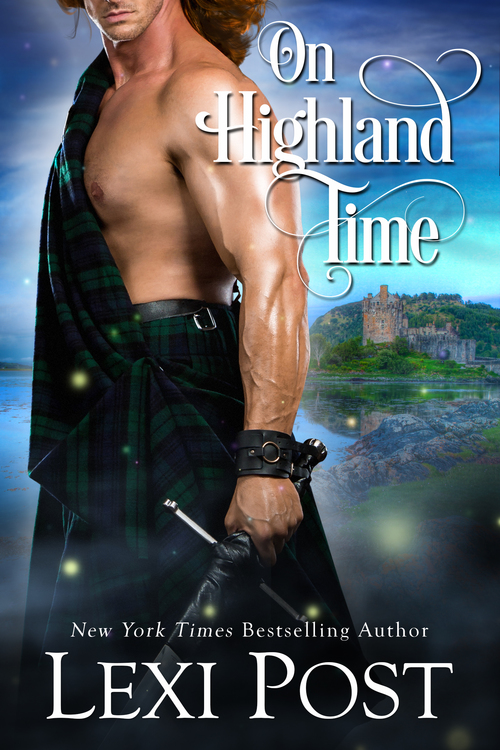 For fans of sexy Scottish Highlanders who know how to treat a woman like a lady.
When someone changes history, affecting the future, Diana Montgomery, the most experienced agent of Time Weavers, Inc., travels back to 1306 Scotland to change it back. Her mission, to find the culprit and ensure a minor clan chief dies in battle as he originally had.
Diana is well-prepared to infiltrate the small MacPherson clan. What she's not prepared for is Torr MacPherson, the ruggedly handsome warrior with a kind heart and a steadfast loyalty—the Laird she's supposed to ensure dies.
Romance Historical | Romance Time Travel [Entangled Amara, On Sale: May 28, 2018, e-Book, ISBN: 9781640635487 / eISBN: 9781640635487]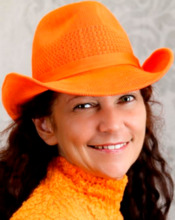 Lexi Post is a New York Times and USA Today best-selling author of sensuous romance inspired by the classics. She spent years in higher education taking and teaching courses about the literature she loved while reading her favorite romance authors. It wasn't long before she decided to marry her two first loves. From hot paranormals to sizzling cowboys to hunks from out of this world, Lexi provides a steamy read with a "whole lotta story."
Lexi is living her own happily ever after with her husband and her cat in Florida. She makes ice cream every weekend, loves bright colors, and you will never see her without a hat.