Today we'll be chatting with Ryan Taggert, the handsome hero from MY KIND OF YOU, the first book in my new Trillium Bay series. Ryan has traveled to Trillium Bay to help his father finish up a work project that should have been finished weeks ago. Something has been slowing his progress, and that something turns out to be a woman. Ryan's goal is to get his dad re-focused on the job so they can get it finished and return to Sacramento. However, Ryan encounters a woman of his own…
Q: What kind of job do you have?
A: My two brothers and I all work at our father's company, Taggert Property Management. We consult for high-end hotels who want an overview of their business practices. We help with everything from remodeling the physical structures, integrating the latest technologies in reservation systems, rebranding, and even investigating locations to see if the area can support a hotel. Most of our clients are pretty high rollers, which is why I'm so confused about my Dad wanting to work with this tiny motel on Wenniway Island. This project will not make us any money but he just won't turn it down. I think he's keeping a secret about something.
Q: What do you like best about your job?
A: I like the autonomy and the variety. Although I work closing with my dad and brothers, we each have our own responsibilities. I tend to do the most traveling because I don't have anyone waiting for me at home in Sacramento.
Q: No special someone? No significant other?
A: Not at the moment. I travel too much and most women aren't willing to put up with that. I don't blame them, but no one so far has made me want to change my lifestyle. Well, no one had before. Things are a little different now because of Emily.
Q: Where did you first meet Emily Chambers?
A: We met at this Podunk airport in Northern Michigan. Wishbone… or Walloon… or Wawatam. Yeah, that's it. Wawatam airport. I sure didn't expect to find a woman like her in place like that. She had on a white business suit and high heels. She looked pretty out of place in that dump, but I'm not complaining. She was the best thing about that day.
Q: Was she traveling alone?
A: No, she had her twelve-year-old daughter Chloe with her. Cute kid. Kind of sassy but in a funny, sardonic way. She and Emily are very close. It's been just the two of them for a very long time. I never thought much about kids before but Chloe and I have gotten to be pretty good friends. She taught me all kinds of stuff I can do on my iPhone. How do kids know this stuff?
Q: Were Emily and her daughter just visiting the island?
A: Sort of. They were visiting for the summer because Emily grew up in Trillium Bay, but she was also there to renovate an old cottage for her grandmother. Not willingly, from what I can tell. I think her gin-swilling granny has some schemes up her polyester sleeves. There's definitely more to why Emily is on the island for the summer and I want to figure out what that is.
Q: What happens when Emily is finished renovating her grandmother's cottage, and you finished your Taggert Property Management assignment?
A: That's a good question, and I don't have an answer. I'm supposed to go home to Sacramento, and Emily and her daughter have a house in San Antonio. I have to admit, Emily has made me re-examine a lot of things about my life, but I'm pretty strategic. I have my family's company to think of, and with my father apparently having some kind of mid-life crisis and taking up with a much younger woman, well, I'm just not sure what happens next.
Q: Could you ever see yourself settling down with Emily Chambers?
A: That's sort of like asking a woman what she weighs, isn't it? Kind of a taboo question?
Q: I'll ask the questions around here. Your job is to answer.
A: You're not the boss of me.
Q: Technically, I am.
A: Fine. Fine. Could I see myself settling down with Emily Chambers? That's a big, serious question. What I can tell you is that from the first moment I saw her strawberry blonde hair, and heard her laugh, she's been stuck in my mind like a song that won't go away. I think about her all the time. My brother says it's from brain chemicals that trick you into thinking you're in love. I'm not in love, of course. But if I wanted to be… I'd choose Emily.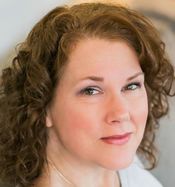 Tracy Brogan is an award-winning, bestselling novelist who writes fun and funny stories about ordinary people finding extraordinary love, and also lush historical romance full of royal intrigue, damsels causing distress, and the occasional man in a kilt. She has been nominated by Romance Writers of America for a prestigious RITA® Award for her debut novel, Crazy Little Thing, and was nominated by RWA for two Golden Heart Awards. She's a Booksellers Best Award recipient, along with two Golden Quill Awards in both contemporary and historical romance. Unapologetically devoted to romance, Tracy lives in Michigan with her often-bemused husband, their gloriously above-average children, and their two intellectually challenged dogs. Tracy loves to hear from readers, so please visit her website at tracybrogan.com.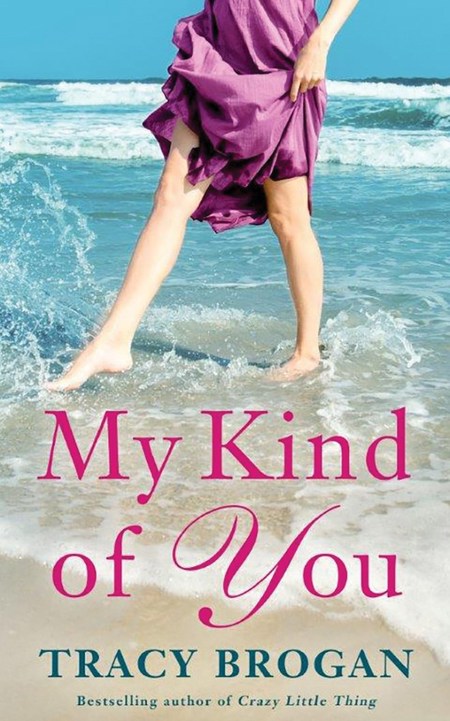 Wall Street Journal bestselling author Tracy Brogan is back with a sweet, hilarious series about family, forgiveness, and what it means to go back home.
Emily Callaghan never expected to spend another summer on Wenniway Island. Yet here she is, back in her quaint northern Michigan hometown of Trillium Bay, divorced, flat broke, and dragging along her precocious twelve-year-old. It's a simple arrangement: Emily, a house flipper, will renovate one of her grandmother's rental properties in exchange for a much-needed loan. Once a wild child, the reformed Emily also hopes to remodel her reputation and show her family she's all grown up.
But coming home is never simple. Emily's dad is more distant than ever. Her younger sister is dating a much older man, and Emily's worried it's a mistake. The cottage remodel grows increasingly daunting. And then there's handsome out-of-towner Ryan Taggert…
Ryan has his own family drama. A smart, ambitious land developer, he's come to Wenniway to rescue his father from the grips of a new girlfriend and protect their family business. But he's quickly distracted by gorgeous, witty Emily Callaghan.
There's no denying the attraction between Emily and Ryan. But will their conflicting interests destroy any chance at love? Or will Emily finally get the chance to rebuild her life—and repair her heart?
Romance Contemporary [Montlake Romance, On Sale: April 18, 2017, Trade Size / e-Book, ISBN: 9781503943247 / ]

You can always go home again