I love to write—and read—about characters who steal into my heart and linger long after the last page is turned. Cody McCall and Hannah Prescott, the hero and heroine, in THE COWBOY'S REBELLIOUS BRIDE do just that.
Sexy, cowboy Cody is the life of the party wherever he goes. People are drawn to his fun-loving nature, undying loyalty to his family and their ranch, and his fierce pride in his small hometown of Honor, Texas.
Hannah's a feisty, strong, independent stock contractor in a man's world. She's tough and tender and all woman. Cody brings out her playful, daring side and they're a hit on every honkytonk dance floor in the state of Texas and beyond. Most important of all, Cody believes in her and has her back.
There's no man better than her best friend Cody in Hannah's mind. Maybe that's why she's always relied on him being there for her; he's never let her down.
Years ago, they made a pact—best friends for life. Only now that they're grown, their close friendship is under inspection. Together they are the couple all their friends want to be. Family wish they were a pair.
After stealing kisses from Hannah's sweet lips, Cody's inclined to agree that there's only one special cowgirl who could ever be his rebellious bride.
Now, if any characters can change a writer Cody and Hannah definitely did for me. They officially solidified the fact that I love to write about love, laughter, and happily ever after.
I hope you love reading about Cody and Hannah as much as I loved writing their story.
McCall Brothers #1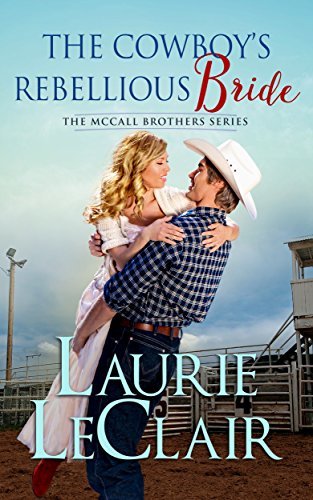 Best friends for life. That was their pact.
Feisty, spitfire Hannah Prescott yearns to get the bulls she raises to the top rodeo circuit finals. Being a woman in a male-dominated career means she fights harder for what she wants, and romance plays no part in her goals. But when everything's on the line and her best friend asks her to play pretend, what's a girl to do?
Sexy, life of the party cowboy Cody McCall is determined to save the legacy of his family's ranch and give his beloved, widowed grandfather something to live for again. Options are limited until he hits on the perfect plan–pretending to marry the girl who's been his confidante and friend all these years. After stealing sweet kisses with Hannah, Cody starts to dream of something more permanent…if he can only convince Hannah to agree that the move from friendship to marriage is worth the fight. He wants a forever bride, but there's only one cowgirl he desires.
Romance Western [Tule Publishing, On Sale: April 17, 2017, e-Book, ISBN: 2940157502157 / eISBN: 9781946772176]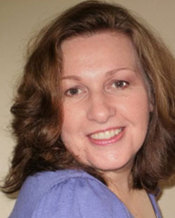 Bestselling author Laurie LeClair writes contemporary romance, romantic comedies, romantic suspense, and women's fiction. Laurie has a not-so-secret love for characters who make her laugh, cry, and who linger in her mind long after the story ends. Laurie's habit of daydreaming has gotten her into a few scrapes and launched her to take up her dream of writing. Finally, she can put all those stories in her head to rest as she brings them to life on the page.
Laurie loves to write, read, bake, travel and discover new adventures. She considers herself a New Texan (New England born and raised and now living in Texas). She lives in Central Texas with her husband, Jim.