Welcome back to Fresh Fiction, Isabel! It's hard to believe BLOOD AND EMBER, the third book in your Stormbringer series, is already out. What have you loved about writing this series the most? 
Getting to build my own world! Bits of it were tough–the maps especially, as I am not a person who's good with space and distance. (I am a person who lives in Massachusetts and continually refers to "going up to New York City.") But I got to think up holidays and histories and peoples, which was tons of fun. I also got to create a world with a benevolent goddess of death and vengeance, and not in a gross "scorned woman" way, which I am into.
Olvir embarks on a harrowing journey to hopefully figure out the true nature of his powers, and his friend Vivian (a warrior in her own right!), is not going to let him go about this on his own. Of course, their friendship develops into something more. How did you balance their epic journey with their changing relationship?  
The thing I've found about travel is that it gives you a lot of time and space to think–like, just being away from your normal surroundings can get your mind going in new directions–and if you're on the road with someone else, you get to know them in all sorts of different situations.
With Vivian and Olvir, it was interesting because they'd fought alongside each other before, but they hadn't really done the extended periods of travel, or relied entirely on the other as the only ally around. I think both of those factors helped deepen the relationship, and gave me a chance to show it evolving.
I have enjoyed that throughout this series, the women are all incredibly capable and badass! What kind of research did you do to make them as authentic and awesome as possible?  
Thank you!
So they pretty much came naturally: I'm fortunate in that I grew up reading and watching fantasy featuring badass women, from Tolkien's Eowyn and McKinley's Aerin to Ripley and Sarah Connor. Gaming helped too, especially the Bioware games, where you can play a heroic woman and not have any other characters giving you grief about it. 
I've also known a lot of very skilled women in both LARP combat and martial arts, which gave me some ideas regarding how people act in fights or when in charge of others. 
Fantasy romance is great because it allows readers to escape to a new world and I have always loved this about your novels over the years! Who are some of your favorite/most influential fantasy and romance fantasy authors? 
 This is always one of my favorite questions. 🙂 So as I mentioned above, I grew up on Tolkien and McKinley, as well as Pratchett and Stephen King, and I still return to their works regularly (especially when I'm stressed out). In recent years, I've encountered Ursula Vernon/T. Kingfisher, and really love her books (Swordheart and the Sentinels series occupy the very niche Romance Where People Are in Swords subgenre), as well as the engrossing Star Daughter by Shveta Thakrar, Jordan Ifueko's Raybearer, the Priory of the Orange Tree by Samantha Shannon, and Tamsyn Muir's Locked Tomb Trilogy. 
I think authors give the best pop culture recommendations! What have you been reading/listening to/watching lately that you recommend?  
I'm way behind on new stuff, but I just saw The Old Guard on Netflix and oh my god everyone and their mom should watch that: SO GOOD. My podcasts of choice are The Blotter Presents for discussion of true-crime media and Welcome to Night Vale for horror, and as far as TV goes, I'm catching up on Avatar, The OA (extremely trippy, this one), and Castlevania (hot guys and violence, there is zero downside).  
What can readers expect from you next? 
At the moment, I'm working on an extremely weird niche project that's like "what if League of Extraordinary Gentlemen but portal kids from 20th-century fiction grown up and saving the world, plus the Goblin King from Labyrinth, plus serial killers and cults in California, plus homicidal seagulls." It's A Lot. Not sure where it's going, but it's fun to mess around with! 
Rapid Fire Random Questions
What's the best live performance you've ever seen?: I don't actually go to a lot of live shows, introvert that I am. Some friends and I did see Cirque du Soleil's Zumanity in Vegas, and it was great!
Biggest Pet Peeve:  People who change lanes without signaling. We're only in thousand-pound metal boxes going forty miles an hour, don't give anyone warning of what you're going to do or anything.
Writing advice you live by:  You're going to use the word "eyes" more than you like, and there's nothing you can do about it. 
If you could have a magical power, what would it be?: I'm torn. Speaking to the dead is appealing, what with the whole "questions of human existence" thing and also maybe being able to find out the plots of incomplete works.  I want to say teleportation, but I actually like travel, I just wish I had more time to do it. Is "being able to breathe underwater and also be a Wi-Fi hot spot so I can get work done" a valid choice?
Gold or silver?: Gold!
Favorite outdoor activity:  I learned to kayak a couple years ago, and it's very relaxing!
Do you have or have you had a nickname?:  "Izzy"–oddly enough, the possibility of this nickname filled my grandmother with horror when my mom told her they were naming me "Isabel," and my mom didn't believe it'd ever happen.
Favorite holiday:  Christmas, even though I'm not Christian. I like velvet and jewel tones and candlelight, and snow that I don't have to go out in because I'm on vacation.
A book you wish you could read again for the first time: THUD! by Terry Pratchett. The humor and the touching bits are still great on re-reads, but they hit me right in the solar plexus the first time. 
You have a totally free afternoon – no deadlines, no obligations, no Twitter notifications!  What do you do?: Oooh, nice! Lots of reading, probably with Popsicles of some sort given the current season. Writing about a thousand words on my current project, which will hopefully include a lot of banter and weirdness. Lunch with a fantasy or historical TV drama, and ideally a falafel plate. And an hour or two of video games–I'm currently starting Pillars of Eternity, which is great and also kicking my ass.
Stormbringer #3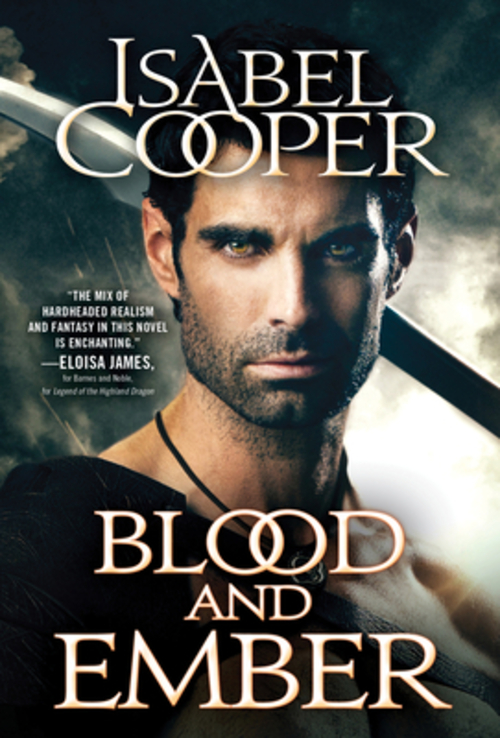 Fans of The Witcher and Ilona Andrews will love this epic tale of adventure and romance by award-winning author Isabel Cooper.
A century ago, the Traitor God's fury left the world broken by violent storms and twisted monsters born of darkness and death. Now those storms are sweeping across the continent again and it will take everything the armies of man can muster to survive. As a sworn knight, Olvir is prepared to do his part—even if that means journeying deep into the magic-tainted Battlefield to face the enemy alone.
Sentinel Vivian Bathari has lost too much to allow her closest friend to make such a sacrifice alone. Besides, there are whispers that Olvir's strange new powers are somehow connected to the Traitor God, and she'd rather be by his side should the worst occur. But as they travel deep into the heart of danger, their growing attraction burns into mutual desire, and the true depth of Olvir's connection to the evil haunting their world is made clear. In the end, Vivian will have to decide what she's willing to sacrifice to save their world…and the man she loves.
"The mix of hard-headed realism and fantasy in this novel is enchanting." —Eloisa James for Barnes and Noble, for Legend of the Highland Dragon
Romance Fantasy | Romance Paranormal [Sourcebooks Casablanca, On Sale: July 27, 2021, Mass Market Paperback / e-Book, ISBN: 9781492687603 / eISBN: 9781492687610]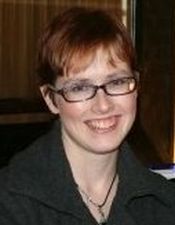 During the day, ISABEL COOPER maintains her guise as a mild-mannered project manager in legal publishing. In her spare time, she enjoys video games, ballroom dancing, various geeky hobbies, and figuring out what wine goes best with leftover egg rolls. Cooper lives with two thriving houseplants in Boston, Massachusetts.