by Beth Cornelison
It was a dark and stormy night…
Ah, yes. The trite opening line that even Snoopy, in his Great Writer persona, used to set the stage for his novel. Why? Because setting, when used to the fullest advantage, is an important element of a writer's toolbox. What would Rebecca be without the mysterious and austere Manderley? Would Star Wars be the same in a galaxy just around the corner from Earth?
The setting of a story, used to full advantage, affects the plot and the mood and can reflect a theme in a novel. In TO LOVE, HONOR AND DEFEND, one of the first books I published with Harlequin Romantic Suspense, the stark cold weather, gray skies and bare trees mirrored the feelings of isolation, fear and betrayal my heroine felt. Setting can also be used for contrast, thereby highlighting some aspect of plot or character. In Healing Luke, my grumpy and bitter hero glares irritably at the bright Florida sunshine early in the story, showing the reader the truly dark place his life had reach.
Knowing the importance of setting, when I set out to write ROCK-A-BYE RESCUE with Karen Whiddon, I knew we needed to pick a setting that would complement our story. I needed my characters to be cut off from help for a period of time, to feel alone, with the chill of fear and suspicion hanging over them. This sort of scenario is becoming harder and harder to believably achieve in the real world. Cell phones, the Internet and GPS tracking have all made keeping in touch and staying connected with the world easier. While this is great for real life, it makes the job of a suspense writer harder!
Instant communication doesn't allow your heroine to feel suitably cut-off from help and reliant on the dark and mysterious hero who shows up at her door. The potential for a climactic battle of life and death holds less tension if a call to the local police could bring help in a matter of minutes. To build a sense of danger and suspense for GUARDING EVE, I needed my hero, heroine and her infant charge to be essentially on their own for a significant period of time—enough time for danger to find them and pose a threat to life and limb. Circumstances had to be just right, and an essential element to framing and plotting the story was the setting. But how? A natural or man-made disaster, geography, or failure of technology?
After an exchange of emails, Karen and I chose the mountains of West Virginia where finding a cellular signal is difficult. But isolated mountain roads and a cabin tucked away in the woods were not enough to isolate my heroine in the modern world. So I added a significant ice storm that would close steep and twisty roads, knock out power, and strand my heroine and baby Eve. In addition, the treacherous roads provided a means for the bad guys to escape captivity, setting the suspense plot in motion. Karen seized on these elements for her story as well, and we had the foundation for plotting our "babies in jeopardy" novellas.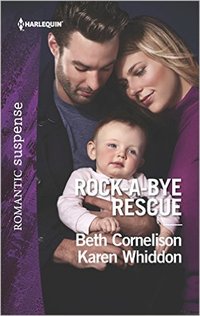 Two babies in jeopardy two powerful stories in one!
When an unhinged cult leader escapes custody, he'll stop at nothing to get to two innocent babies and the foster mothers who stand in his way.
GUARDING EVE by Beth Cornelison
Lila Green goes from foster mom to bodyguard when a storm traps her and six-month-old Eve in a remote mountain cabin with a killer on their heels. Can her neighbor, wounded veteran Dean Hamilton, help them survive?
CLAIMING CALEB by Karen Whiddon
Michelle Morgan must protect her newborn nephew, Caleb—and even work with her ex-fiancé. FBI agent Garrett Ware never wanted children, but now he'll sacrifice everything for this baby and this woman.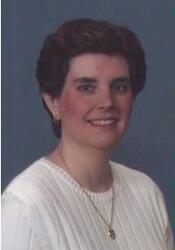 Three-time Golden Heart finalist, Beth Cornelison received her degree in Public Relations from the University of Georgia. She debuted with Silhouette Intimate Moments in April 2005 and her June 2006 release, IN PROTECTIVE CUSTODY, won the Golden Heart in 2001. In September 2006 she made her hard cover debut with Five Star Expressions with CHASING A DREAM.
Beth has served on the board of directors for her local RWA chapter and has presented workshops to numerous conferences across the country. Beth continues to write for Silhouette Romantic Suspense and Samhain Publishing. She lives in Louisiana with her husband and son.