Monday afternoon I won a Christy Award for my novel, THE FIVE TIMES I MET MYSELF. (If you're not familiar with the Christy's, it's the Christian Fiction equivalent of the Oscars.)
And I didn't win one Christy, I won two. First in the Visionary category, then Book of the Year—which I suppose is something like winning Best Picture.
Crazy cool. Stunned me to win. So deeply honored. But here's the twist. I didn't win. Not really.
My name is on the cover of the book. But so many other names should be there alongside mine. Three of those names? Amanda Bostic, Erin Healy, Darci Rubart.
Amanda Bostic
My editor. When I finished the first version of my manuscript and sent it in, Amanda wrote back and said, "Jim, it's so hard to tell you this, but what you've written isn't going to work. We're going to have to start over. There's a better book than this one inside you."
I was devastated. But she was right. Oh how she was right. So I wrote the book again, 90 percent of it new. Amanda and I are friends. Would have been easier for her to say, "Yeah, okay we'll work with it." But she didn't. She spoke the truth.
Erin Healy
My freelance editor. When she finished reading the new manuscript she said, "Love what you've done, but can I make a suggestion? I think you need to take the final chapters of the book in a completely different direction."
What? Are you kidding? No, she wasn't. But again, something was seen I wasn't able to see. Erin's changes? Brilliant.
Did I want to rewrite five chapters? No. Was it the right thing to do? Without question. (See opening sentences of this post.)
Darci Rubart
My wife. My counselor. Encourager. Supporter. Confidant. The one who talked me off the ledge countless times. Brainstorming partner. (The original idea for THE FIVE TIMES I MET MYSELF came from her.) First reader of scenes. I could go on, but you get it. No Darci? No book.
My Point
You're probably already ahead of me.
Whatever we're doing, whether it's writing novels, or raising kids, or teaching, or leading a group, or part of the PTA … we can't do it alone. No project is a solo effort. Never. We need people in our lives who will challenge us, support us, believe in us, speak truth to us, encourage us to be better than we thought we could be.
Our part? We need to listen. Be willing to change. Sometimes drop our pride and be willing to receive help. We are not an island. Won't work. Ever. Yeah, I'm saying we desperately need the body of Christ.
And if we are willing, those people can guide us onto a glorious path we never imagined we'd travel.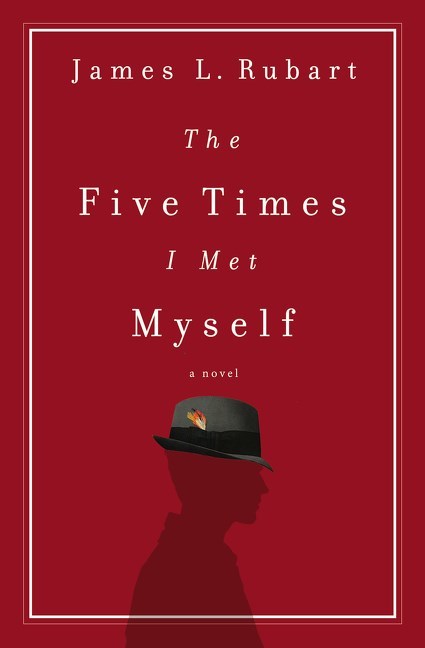 What if you met your twenty-three-year-old self in a dream? What would you say?
Brock Matthews' once promising life is unraveling. His coffee company. His marriage. So when he discovers his vivid dreams—where he encounters his younger self—might let him change his past mistakes, he jumps at the chance. The results are astonishing, but also disturbing.
Because getting what Brock wants most in the world will force him to give up the one thing he doesn't know how to let go . . . and his greatest fear is that it's already too late.
Inspirational | Fiction Inspirational [Thomas Nelson, On Sale: November 10, 2015, Paperback / e-Book, ISBN: 9781401686116 / eISBN: 9781401686123]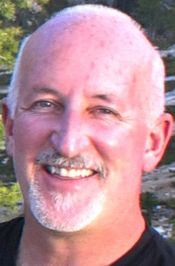 James L. Rubart is 28 years old, but lives trapped inside an older man's body. He thinks he's still young enough to water ski like a madman and dirt bike with his two grown sons, and loves to send readers on journeys they'll remember months after they finish one of his stories. He's the best-selling, Christy, INSPY, and RT Book Reviews award winning author of seven novels as well as a professional speaker. During the day he runs his marketing company which helps businesses, authors, and publishers make more coin of the realm. He lives with his amazing wife on a small lake in eastern Washington. More at www.jameslrubart.com