Thanks to everyone at Fresh Fiction for inviting us to come share and chat with you all!
We are so thrilled that the world is falling in love the Stone Family and their friends, in our spicy romance series, The Secrets of Stone. We love falling in love, over and over again, which is why we chose romance as the genre we write in. We thought we'd incorporate the more fun side of that idea, and take you along on a speed date we've staged…with each other!
We both came up with some fun "speed date questions" for each other…and here are the answers. These were fun for us because even though we've been friends for several years, these are some things we didn't even know about each other!
Enjoy!
Victoria's First Date Questions for Angel…
Last supper—eating what, where and with who?
All my favorite, fattening French foods, as well as a bottle of excellent French wine. And if it's my last, I'm somewhere on the French Riviera or on the Greek Isles, with my husband, my kid, and my doggie.
If you could be a flavor that defines you completely, what would that be?
Probably Skittles—LOL! They're colorful, crazy, and bounce around if they're dropped. Oh, and they get lost if they roll under the refrigerator.
If you weren't an author, you would be:
Broadway star. That, of course, depends on me being able to sing—but since we're dealing in fantasy, why the hell not?
If you could be a comic-book character who would you be and why?
Nooooo! OMG, I can't answer this one! I mean, Black widow and Catwoman are definitely up there—who doesn't want to look that good in skintight leather and get those great one-liners?—but I SO loved The Ancient One from "Doctor Strange", too. Or maybe that was just because of getting to be 2 inches from the Cumberbatch. Is there such a character as Mrs. Doctor Strange?
If you had a magic wand and could have/do/be anything you want, what would that be?
I'd spin up kindness clouds. The world needs more of those.
What three things would you take to a deserted island?
Well, obviously, books! Probably the whole Outlander series, as well as all Marianne Williamson's work. And also, my laptop with an endless power supply. No wi-fi means I wouldn't get distracted and could just write a lot! And lastly, a fantastic bottle of whisky. It'd last me for weeks.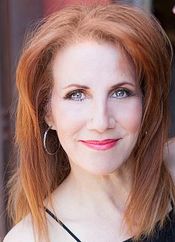 USA Today bestselling romance author Angel Payne has been reading and writing her entire life, though her love for romances began in junior high, when writing with friends on "swap stories" they'd trade between classes. Needless to say, those stories involved lots of angst, groping, drama, and gooey kissing.
She began getting a paycheck for her writing in her twenties, writing record reviews for a Beverly Hills-based dance music magazine. Some years, various entertainment industry gigs, and a number of years in the hospitality industry later, Angel returned to the thing she loves the most: creating character-based romantic fiction. Along the way, she also graduated with two degrees from Chapman University in Southern California, taking departmental honors for English, before writing five historical romances for Kensington and Bantam/Doubleday/Dell.
Angel found a true home in writing contemporary-based romances that feature high heat and high concepts, focusing on memorable alpha men and the women who tame them. She has numerous book series to her credit, including the Kinky Truth series, the Secrets of Stone series (with Victoria Blue, to be re-released through Totally Bound Publishing starting late 2016!), the W.I.L.D. Boys of Special Forces series, and the acclaimed Cimarron  and Temptation Court series.
Angel still lives in Southern California, where she is married to her soul mate and lives on a street that looks like Brigadoon, with their awesome daughter and Lady Claire, the dog with impeccable manners. When not writing, she enjoys reading, pop culture, alt rock, cute shoes, enjoying the outdoors, and being a gym rat.
Angel's First Date Questions for Victoria…
Name two of your Bucket List items:
I really want to operate a crane and go to Spain.
If you could be any (Anything!) animal, what would you be?
I would be a loved house cat. Especially in my house.
What was your favorite toy when growing up?
Barbies—by far. My sisters and I would spend hours playing.
What's the craziest thing a fan's ever said to you?
I don't think I've had anyone say anything "crazy", per se. Usually people are so sweet and supportive. I love meeting fans. It's one of my favorite things about conventions.
What skill or talent do you wish you suddenly just "knew" how to do?
I wish I could play the piano expertly. I'm learning currently and it's very hard.
What material things, besides the practical, would you save if your house were on fire?
My wedding ring and my M4. I'm considering my laptop as practical.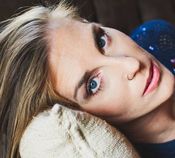 Victoria Blue lives in her own portion of the galaxy known as Southern California. There she finds the love and life sustaining power of one amazing sun, two unique and awe inspiring planets and three indifferent, yet comforting moons. Life is fantastic and challenging and everyday brings new adventures to be discovered. She looks forward to seeing what's next!
Want a few more of our interesting takes on "first dates"? Check out our Secrets of Stone books, available via Totally Bound Publishing, which take "the OMG factor" to places you've never seen. We hope you enjoy the stories!
We also LOVE hearing from readers and fans! Contact us via all our fave social media sites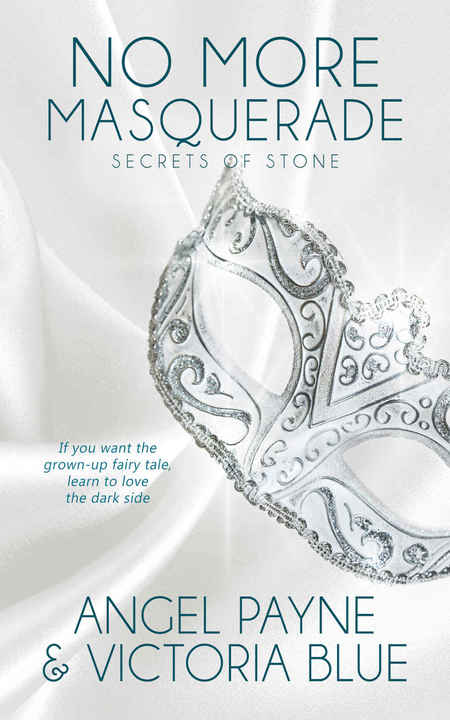 FROM BESTSELLING ROMANCE AUTHORS ANGEL PAYNE AND VICTORIA BLUE
Book two in the Secrets of Stone series – newly expanded version!
Behind every good man…is the love of an even better woman.
Those were just pretty words before I met Claire Montgomery. Before my fairy queen burst into my life, I didn't recognize the bastard in my morning mirror, but her love has given me the strength to face the imposter, even embrace him. With Claire at my side, I'm the king I always wanted to be, the Killian Stone I always dreamed of becoming.
Which means for once, I want the mask guarding my secret to stay right where it is.
If you want the grown-up fairy tale…learn to love the dark side.
Profound sentiment. Wish I could get onboard with it, but the prince in pinstripes has other ideas. Life has been a dream since Killian burst into the ball offering the perfect fit—his heart and mine. But the treasures he bestows have become his armor, hiding the man I yearn to know. I refuse to open his little velvet box until he opens himself, letting me see even the dark hallways of his soul.
Romance Erotica Sensual [Totally Bound Publishing, On Sale: January 3, 2017, e-Book, ISBN: 9781786511041 / eISBN: 9781786511041]