Instead of trying to find your perfect match in a dating app, we bring you the "Author-ReaderMatch" where we introduce you to authors as a reader you may fall in love with. It's our great pleasure to present Jackie Ashenden!
Writes:
Sexy, emotional small town romance set in the wilds of Alaska!
About:
Jackie lives in Auckland, NZ, with her husband and two kids. Her hobbies include reading, looking for yarn on the internet, buying yarn on the internet, looking for patterns for said yarn on the internet, knitting said yarn, and talking about yarn to anyone who will listen. In between talking about yarn, looking for yarn, and knitting yarn, she also bakes a bit, spends time with her family, and writes the odd book.
What I'm looking for in my ideal reader match:
You will love deep emotion
You will love quirky small-town detail
You will love the wild outdoors
You will love tension and chemistry between the hero and heroine
You will love a brooding, white knight hero who wants what's best for everyone, and a prickly, stubborn heroine who also wants what's best for everyone.
What to expect if we're compatible:
In The House of Ashenden, my FB group, there will be lots of giveaways, both print and digital, because I love giving my books away.
Lots of books full of deep emotion, hot sexy times, alpha heroes, kick-ass heroines, redemptions, found families, and always a happy ending.
An author who might be inconsistent with their social media use and half-assed with their promo, but will always put writing the books first.
—
Excerpt from Come Home to Deep River:
Hope stared at him, still radiating annoyance and something else he couldn't quite figure out. "You think an apology is going to fix thirteen years of absence?"
"No." He wasn't fool enough to think that. "But I think it's a start."
Her jaw was tense and so were her shoulders, and he knew she was fighting not to give him a single damn thing. God, she was stubborn. But then her stubbornness was the thing that had kept her going all this time, wasn't it?
"And what? You want to fix things between us? Is that what you're saying?"
"What do you think? Of course I want to fix things between us."
"Why? So you can get me into bed?"
An arrow of heat shot through him, no matter that it shouldn't have, which pissed him off. "No." He scowled. "Why the hell would you think that?"
Hope lifted her chin. "You told me you wanted me. And then after making a big song and dance about how you have to leave, you change your mind. What else am I supposed to think?"
Anger licked up inside him. "I'm your friend, Hope. Yes, I said that, but I already told you I don't expect any- thing from you. That's not why I'm staying."
"Well, I don't want you to stay." Her arms dropped to her sides, an intense, kinetic energy radiating from her, like she was a horse about to bolt. "I didn't ask you to." Then, weirdly, she stepped right up close to him, her head tilting back so she could meet his gaze. "I didn't want you to stay then and I don't want you to stay now." Her hand shot out, her fingers curling into the fabric of his T-shirt and holding on. "You should leave, Silas," she added fiercely.
Then, in a move he hadn't seen coming and would never have expected, not in a million years, she held on to his T-shirt as she came up on her toes and pressed her mouth to his.
(C) Jackie Ashenden, Sourcebooks Casablanca, 2020. Reprinted with permission from the publisher. 
—
Alaska Homecoming #1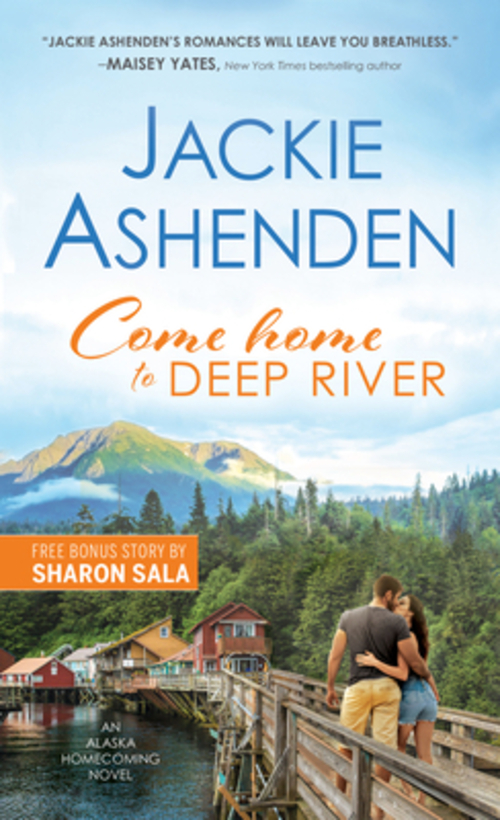 First in a bold, sexy new small-town Alaska contemporary romance series from Jackie Ashenden
Deep River, Alaska boasts a fiercely independent though small population. The people who live here love it, and they don't much care what anyone else thinks. Until the day Silas Quinn comes back and tells them an oil reserve has been found below the town and now it's neighbor vs. neighbor. Some want to take the money and run, while others want to tell the oil company to put its rigs where the sun don't shine.
Hope Dawson never expected to leave Deep River. Her mom needs her. Her grandfather died and left her the local hangout to run. Her dreams of college and adventure died long ago. Until Silas comes back to town, holding the key to set her free. But freedom means she loses him again, and he's the one she's really always wanted.
Romance Contemporary [Sourcebooks Casablanca, On Sale: July 28, 2020, Mass Market Paperback / e-Book, ISBN: 9781728216867 / ]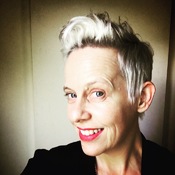 Jackie has been writing fiction since she was eleven years old. Mild mannered fantasy/SF/pseudo-literary writer by day, obsessive romance writer by night, she used to balance her writing with the more serious job of librarianship until a chance meeting with another romance writer prompted her to throw off the shackles of her day job and devote herself to the true love of her heart – writing romance. She particularly likes to write dark, emotional stories with alpha heroes who've just got the world to their liking only to have it blown wide apart by their kick-ass heroines. She lives in Auckland, New Zealand with her husband, the inimitable Dr Jax, two kids, two cats and some guppies (possibly dead guppies by the time you read this). When she's not torturing alpha males and their stroppy heroines, she can be found drinking chocolate martinis, reading anything she can lay her hands on, posting random crap on her blog, or being forced to go mountain biking with her husband.