1–What's the name of your latest release?
Fearless
2–What is it about? 
A soft-hearted cowboy returns home to Memphis to win back the heart of the fierce motorcycle racer he loves and lost.
3–What word best describes your heroine?
Feisty
4–What makes your hero irresistible?
He is super gentle, until it's time to race or ride bulls.
5–Who are the people your main characters turn to when they need help?
Billy always turns to his younger brother, Mason, while Taryn relies on her parents' support
6–What do you love about the setting of your book?
As a small town Texan, writing a country setting felt like coming home. I also loved adding in the excitement of the moto racing world.
7–Are you a plotter (follow an outline) or a pantster (write by the seat of your pants)?
Plotter, no question. My outlines are long, notoriously detailed, and all through drafting I had year calendar on my wall that I color-coded to track Billy and Taryn's racing schedule.
8–What is an ideal writing day for you?
Coffee. Quiet. Headphones. And about 8-14 hours uninterrupted while my husband sweetly brings me food and drinks. I am a hyperfocuser, and I can get lost for hours and hours in my books if you let me.
9–Do you listen to music while you write, need total silence, or do you have the TV on?
I am driven by my playlist, and each character has a specific sound that I use to help channel their voice. I curate this very carefully, and I can't start writing until I find the right sound.
10–How do you approach research?
Headfirst. And through all angles. I will read articles, blogs, watch videos, listen to podcasts, inhale glossaries . . . I think I've eat, slept and breathed MotoGP since 2014. It was very important to me to depict everything credibly and get the details right. I don't expect everyone to know all the details of motorcycle racing, but I promise if I say it's a right turn in the book, it will be a right turn on the real track. 
11–What is your publishing journey story?
It's a long one! But really, whose isn't? I started writing a version of this series in 2014. Went through many writing contests to improve my craft and sign with an agent, who then quickly retired. I almost gave up at that point, but I tried one more time, then I signed with my current agent over my birthday! We went out on submission hopeful, even though everything in the market said, "No one wants sports romance." But when I spoke to my editor for the first time, I just knew that we'd found the right home for Billy and Taryn and all the characters to come! It was perfect. And well worth the wait.
12–Do you have critique partners/writing groups you want to give a shout-out to?
Absolutely. I would be lost without my alpha, Michelle Hazen. We've been writing together for 9 years now, and I can't imagine doing this without her. Huge hugs and many tacos to the All The Kissing crew, specifically Maxym Martineau and Lindsay Landgraff-Hess. And more hugs and high-fives to the Fearsome Foursome, and The Fellowship. 
13–What're the most frustrating things about being an author? 
The waiting! I want to share all of my books and characters as quick as I write them! But quality production takes time. And I'm so grateful for the care my publisher has put into presenting my books and getting them to readers. 
14–What's your favorite scent?
Anything citrus, specifically lemon and orange
15–What movie will you watch no matter what if it's on TV?
Twister
16–Do you like breakfast, lunch, or dinner best?
Oh tough! Probably breakfast. Maybe dinner. Lunch is good too. This is hard! I'm a Texan. We cherish our mealtimes.
17–What's one thing you wish you knew more about?
Engineering. My brother fixes helicopters and I think that is pretty dang cool.
18–What's the silliest thing you've recently done?
I did a child/parent makeup challenge where we did each other's makeup and I ended up with green eyebrows. It was fantastic.
19–What can readers expect from you next? 
More romance! And always with a high-octane twist. Cars, motorcycles–if it Revs, I'm writing it.
20–How can readers reach you?
I'm mostly active on Twitter @KatieGolding_TX, but I love hearing from readers through my website KatieGoldingBooks.com. And make sure to sign up for my newsletter so you don't miss a thing!
Moto Grand Prix #1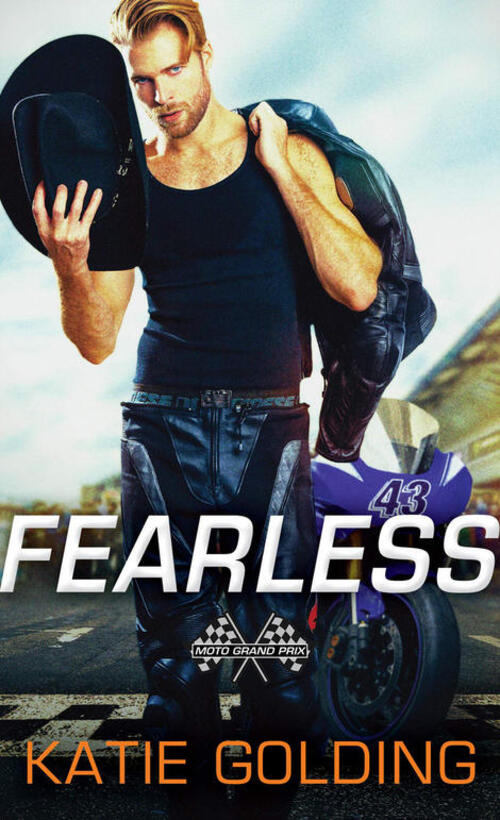 Billy King may be smiling under his black Stetson as he waves for the MotoGP press corps, but the plain truth is the motorcycle racer is hurting: for his horse back in Memphis, for his girl with one boot out the door, and thanks to an injury that's not getting any better.
With his racing contract contingent on his latest injury remaining a secret, Billy bolts home at the end of the international circuit–resolved to heal, and ready to win fellow racer Taryn's heart a second time. Hopefully, before the love of his life is gone for good. But broken hearts don't heal overnight, and the cost of forgiveness is sky high. . . unless Billy can prove his heart is home to stay.
Romance Contemporary | Romance Sports [Sourcebooks Casablanca, On Sale: July 28, 2020, Mass Market Paperback / e-Book, ISBN: 9781492694212 / eISBN: 9781492694212]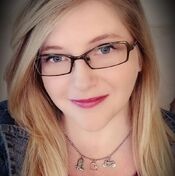 Katie Golding is sports fan with a writing problem. The former English major at Texas State University resides in Austin, Texas, ever trying to teach her son to throw a perfect football spiral while counting down the days to the next MotoGP race. With her husband taking on dinner duties in support of her writing time, she self-published two contemporary romance novels and can frequently be found blogging about tacos and typos. She is currently at work on both her golf swing and her next romance novel.