Instead of trying to find your perfect match in a dating app, we bring you the "Author-Reader Match" where we introduce you to authors as a reader you may fall in love with. It's our great pleasure to present Jadesola James!
Writes:
I'm a writer of contemporary romance who combines old-fashioned sensibility with thoroughly modern sexiness. I try to pour a lot of love into my books, and hope they leave you feeling warm and fuzzy inside!
About:
I'm a mix of Southern-girl manners and East Coast street-smarts (Born in Alabama, raised in New York City!) and I adore emojis and writing long sentences. 😉
My loves: little luxuries, simple pleasures. Roaring fires, stained-glass windows, bossa nova, homemade scones, long walks on crisp fall days, perfume samples, snuggling babies/fur babies, piles of fresh snow, a big soft bed, and hot, sweet tea on a rainy day. (I was born in Cancer season and boy, does it show.)
What I'm looking for in my ideal reader match:
Loves a low-angst story with plenty of heart, and a little bit of heat
Must love travel, both domestically and abroad
Should like a look at different cultures, cities, occupations, ways of living life
Enjoys a good opposites-attract romance!
What to expect if we're compatible:
Flawed characters with a core of gold- and facades that crumble to show them.
A proper courtship! Expect good food, gorgeous settings, and loads of tender kisses.
Silly references to classic movies
Pretty vintage clothes!
Surprise trips to gorgeous locales (in The Sweetest Charade, come with me to Boston, New York City, Philadelphia, and Dubai!)
Heartfelt friendships
Characters who (eventually) "ardently admire and love," each other.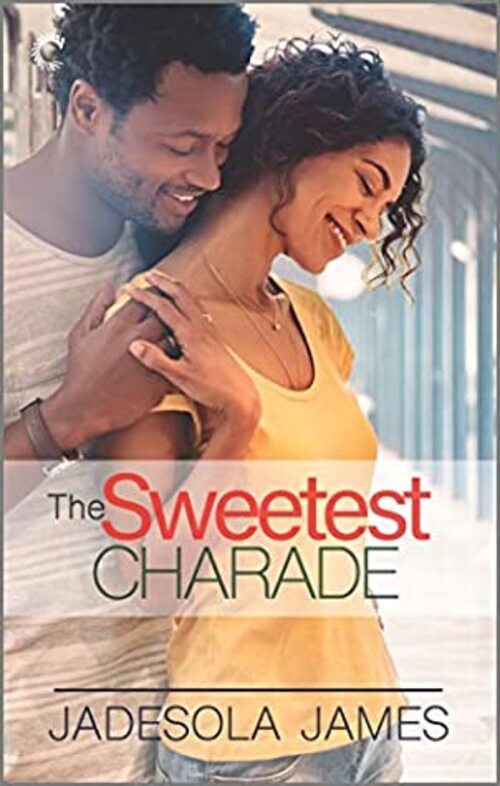 A fake relationship leads to real love in this charming opposites-attract romance from debut author Jadesola James
Delysia Daniels didn't intend any of this. Accidentally tagging the wrong person in a slightly racy photo could have happened to anyone. But when the slipup gains her thousands of followers and a much-needed opportunity, she takes full advantage. Fake dating an uptight history professor complete with the proverbial stiff upper lip will raise both their profiles, if she can just get him to agree.
Dr. Alexander Abbott-Hill isn't delusional enough to believe his sudden popularity is due to his fascinating lectures. Agreeing to a high-profile, all-expenses-paid trip across the country isn't exactly a hardship, although getting along with an online influencer might be. But he doesn't plan on Delysia. She's smart, beautiful, and far more…everything…than he'd imagined.
Fake relationship aside, neither of them is very good at pretending. Add their instant attraction and undeniable chemistry, and it isn't long before they realize this fictional relationship is going to change their lives—just not the way they thought.
Romance Contemporary [Carina Press, On Sale: June 22, 2021, e-Book, ISBN: 9780369704429 / eISBN: 9780369704429]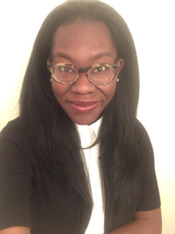 Jadesola James loves summer thunderstorms, Barbara Cartland novels, long train rides, hot buttered toast, and copious amounts of cake and tea. She writes glamourous, escapist tales designed to sweep you away.
When she isn't writing, she's a reference librarian and a scholar of American romance publishing. Her hobbies include collecting vintage romance paperbacks and fantasy shopping online for summer cottages in the north of England.