I've always loved animals, but never to the degree of extreme devotion and dedication as say . . . my administrative assistant. Her beloved dogs have their own television, and she cooks them homemade macaroni and cheese. I've teased her that I'd love to be one of her dogs, and she invited me to do so anytime. (This is why I love her!). But I do love animals. I have two cats, Maddie and Ivy, and they are spoiled in their own right. I did crack some eggs for them this morning to dine upon as they overlooked the woods outside our house. And frogs. We have four frogs. This is what my children gift me with. Amphibians.
But think about it. When animals make their way into stories, it always seems to add depth and a richness that we can all relate to. Some of the great classics are centered around animals. Or at least they're classics in my mind. Old Yeller, Rascal, Where the Red Fern Grows . . . animals become critical characters in books. They bring an element of endearment, sentiment, and snuggle into a story that human characters often cannot achieve.
In my most recent story, Gold Haven Heiress, part of The California Gold Rush Romance Collection, the animal that made its way into my heroine's heart is a mouse. Hiding in a gold mining ghost town, Thalia has no human connection, and finding comfort in an independent little mouse wasn't exactly what she expected. But Ounce the Mouse becomes an integral part to understanding who Thalia is. Ounce brings out some of her deepest fears. With his bright little black eyes and fuzzy little body, he overcomes the stereotype of fear the mouse and instead, brings companionship to a lonely, washed up prostitute who doesn't believe she's worthy of companionship. Least of which, from a mouse.
Whether it's a mouse, a dog, a cat, or a … frog … something about the life that beats in the bodies of these creatures inspires life in a story. Even Finding Nemo inspires us. The courage, overcoming fear, and the necessity to reunite with a loved one. We place human emotion into an animal, and honestly, sometimes I swear, we're not that far off. As a child, when I was especially sad, my black lab was fast to fix herself by my side. As a teen, my cat Pepper would bring me little "gifts" of – um – food, as though I were her kitten and she must care for me. Strangely, I felt cared for. Loved even. Maybe that is the crux of why I believe an animal deepens a story. Animals love without condition.
This is something we all long for. Unconditional love. And while a good story will often bring that out in its hero and heroine with a story of redemption, saving, protection, and camaraderie, an animal fills those empty places that sometimes . . . just sometimes . . . another human can never quite reach.
GIVEAWAY
What novels have you read that included an animal that touched your heart? How have animals touched your life? One reader will win a copy of California Gold Rush Romance Collection.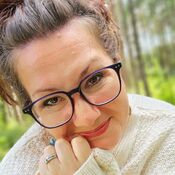 Professional coffee drinker Jaime Jo Wright resides in the hills of Wisconsin writing spirited, turn-of-the-century romance stained with suspense. Coffee fuels her snarky personality. She lives in Neverland with her Cap'n Hook who stole her heart and will not give it back, their little fairy Tinkerbell, and a very mischievous Peter Pan. The foursome embarks on scores of adventure that only make her fall more wildly in love with romance and intrigue.
Jaime lives in dreamland, exists in reality, and invites you to join her adventures at jaimejowright.com.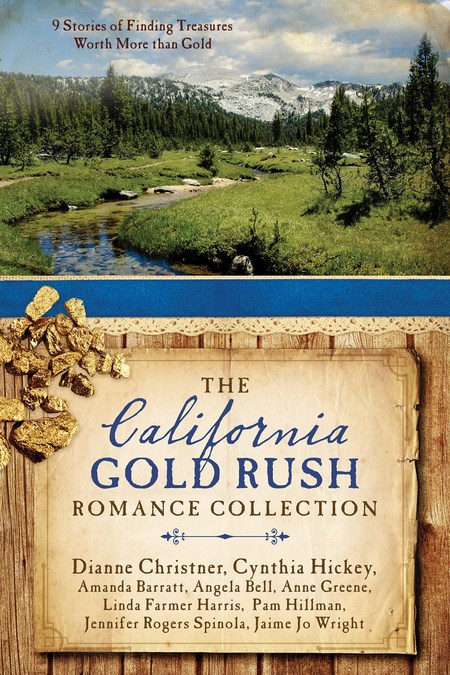 9 Stories of Finding Treasures Worth More than Gold
Rush to California after the 1848 gold discovery alongside thousands of hopeful men and women. Meet news reporters, English gentry, miners, morticians, marriage brokers, bankers, fugitives, preachers, imposters, trail guides, map makers, cooks, missionaries, town builders, soiled doves, and more people who take advantage of the opportunities to make their fortunes in places where the population swelled overnight. But can faith and romance transform lives where gold is king?
Inspirational Historical | Inspirational Romance | Romance Historical [Barbour Books, On Sale: August 1, 2016, Paperback / e-Book, ISBN: 9781634098212 / eISBN: 9781634099110]