I listen to music all the time when I'm writing, during my commute, and when I'm working. I always have my ear half-cocked for songs that fit whatever book I'm working on. That's how I make a playlist for each book. Listening to the playlist helps me to get into the right mindset for the characters and the book.
I'm a huge Maroon 5 fan. I have been long before Adam Levine became a judge on The Voice.
When their last CD came out, they announced on Twitter that their next single was going to be Sugar. I was not happy. Don't get me wrong. I liked Sugar, but there was another song I liked better and thought would make a better single. I voiced this opinion on Twitter.
Strangely enough, the band didn't listen to me and released Sugar anyway, which led me to hearing it on the radio every three minutes. At some point, probably during the millionth listening of the song, it dawned on me that it fit my book, SLAMDUNKED BY LOVE, to a T, and I was no longer upset the band hadn't chosen my preference as their next single.
Watch a lyric video here.
I love that Adams sings about how he hates being away from the one he loves, something my hero, Brady, can relate to as he's on the road all the time during the NBA season. Another line I love is "I don't wanna play no games," another line that could have come straight from Brady.
Another song that fits Slamdunked By Love perfectly is Usher's U Got It Bad. Both Brady and the heroine, Caitlin, can relate to Usher here. They definitely find themselves thinking about each other when they should be concentrating on other things. I love that Usher sings about making phone calls because, again, Brady is on the road a lot, so part of his relationship with Caitlin is conducted over phone calls.
One last song because I can't resist – Aloe Blacc's The Man. It's pretty self-explanatory. Brady has no confidence issues when it comes to his basketball skills. Lol.
I loved putting together this playlist. I get so excited when I run across another song that has to be added to the playlist. LOL. It makes me feel like I'm on the right track with the book.
For those who are curious, below is the full playlist for SLAMDUNKED BY LOVE. Click here to listen to it.
Sugar – Maroon 5
The Man – Aloe Blacc
They Don't Know – Jon B
Can't Get Enough – Tamia
Pretty Brown Eyes – Mint Condition
Private Property – Beyond the Light Soundtrack
Not a Bad Thing – Justin Timberlake
If You Don't Know Me by now – Harold Melvin & The Blue Notes
U Got it Bad – Usher
Cupid – 112
I'm Your Baby Tonight – Whitney
Extraordinary Love – Beyond the Lights Soundtrack
GIVEAWAY
For a chance to win an e-copy of SLAMDUNKED BY LOVE, what song makes you think of a special/crazy/weird time in your life every time you hear it?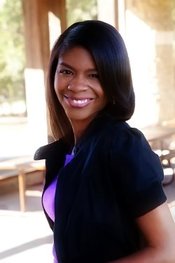 Jamie Wesley has been reading romance novels since she was about 12 when her mother left a romance novel, which a friend had given her, on the nightstand. Jamie read it instead, and the rest is history.
She loves sports and spends an inordinate amount of time rooting for her hometown Dallas's pro sports teams and her alma maters, Northwestern and the University of Texas at Austin.
She also adores Walt Disney World, shopping, and pop culture. Want to know if your favorite TV show is going to be canceled or what the newest Disney attraction is? Ask Jamie. She'll probably know the answer.
Her Series includes: One-on-One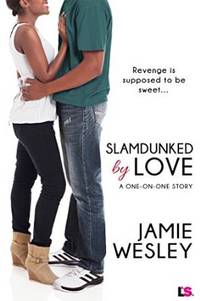 Revenge is supposed to be sweet…
Caitlin Monroe is ready to confront her past. Years ago, her
father ditched her mother for the NBA, leaving her pregnant
and alone. Now he's a big-shot coach, and Caitlin's ready to
take the so-called " family man" down. But on her way to the
team gala, her car dies, and it's her father's sexy new star
player who comes to her rescue.
Brady Hudson wants nothing more than to put his past behind
him and concentrate on winning the championship for his new
team. But when he finds himself the recipient of unwanted
attention—attention that could destroy his career—he
introduces the beautiful woman he saved on the side of the
road as his "girlfriend."
Brady needs to focus on his job. And Caitlin isn't about to
date an athlete whose career is riding on her father—though
he is a convenient way to get the dirt she needs. But
sometimes love has other ideas, and it's not long before
their pretend relationship becomes a liability neither can
resist…