I read and write other genres of romance, but paranormal calls me back time after time. I do write about werewolves and vampires, but my romances feature other paranormal races as well. Faeries, elves, dryads, necromancers, phantoms even gods and demons. Paranormal romances are as varied as contemporary or historical romances. They feature equally damaged and diverse characters. They are not just about fangs and fur. They can be steamy or sweet, dark and angsty, or quirky and funny.
Readers of paranormal romance know what they like. Many of them started reading this genre because they like vampires or werewolves and they still have a preference for their first choice. They may stray and read mermaid or unicorn stories, but they will return to their favorite themes. Just as readers of contemporary romance will know if they prefer billionaires or firefighters and historical romance readers will know if their preference is for regency rakes, pillaging Vikings, or kilted Highlanders.
I think it's precisely because paranormal takes us away to a fantasy world that it appeals to us so deeply. Fairy tales captured us as children (and as adults). I still read fairy tales, they are just darker now. Wouldn't the world be a boring place if we only ever read about, or watched films and plays about, those things we have already experienced, or know will come our way?
When we pick up a paranormal romance, we know we will encounter superpowers, other worlds, magic and danger… all things we don't see in our everyday lives. The characters are big, bold, bright and passionate. Everything is super-charged, including the romance. Emotions run high and so does the heat. The phwoar-factor in a paranormal romance tends to be off the scale. Larger than life extends into the bedroom (or the cave, crypt, enchanted forest… you get the picture).
When you pick up a paranormal romance, you know it's time to suspend belief. When the handsome hero starts howling at the moon, you get dragged deep into the story, and why not? Why not lose yourself totally? Who wants realism anyway? True life can be over-rated.
That's why I write paranormal romance. It doesn't tie me down to a set of rules. I like the freedom I have to build my own world. The only rules I have to stick to are the ones I write for myself. My characters' flaws and kinks are the ones I give them. The world they live in is the one I've created.
So when people ask "Why choose paranormal?" my answer is "Why not?". Why not read and write big, bold, beautiful romance in a genre that is loved by so many people?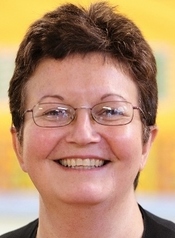 JANE GODMAN writes paranormal romance for Harlequin Nocturne and SMP Romance and thrillers for Harlequin Romantic Suspense. She also self publishes her historical and gothic stories. She has been a Romantic Times Reviewers Choice Nominee and The Romance Reviews Readers' Choice Award Winner.
Jane was born in Scotland and has lived in Germany, Wales, Malta, South Africa, and England. Jane still gets the urge to travel, although these days she tends to head for a Spanish beach, or a European city that is steeped in history.
When she isn't reading or writing romance, Jane enjoys cooking and spending time with her family. She is married to a lovely man, has two grown up children and has recently discovered the joy of becoming a grandparent.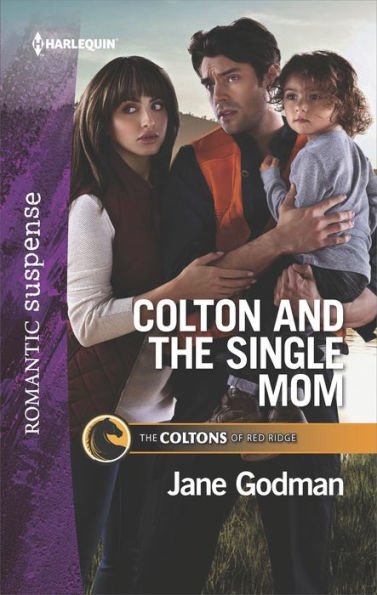 This Colton cop falls for a ready-made family
A Coltons of Red Ridge story
A serial killer is on the loose, and true-crime filmmaker Esmée da Costa is on the case. K-9 cop Brayden Colton, the prime suspect's half brother, works hard to stop her prying, but sparks fly as he falls for Esmée and her son. When Esmée and Brayden's little family comes under siege, can they save all they love?
Romance Suspense [Harlequin Romantic Suspense, On Sale: April 1, 2018, Mass Market Paperback / e-Book, ISBN: 9781335456342 / eISBN: 9781488092961]