In April of 2017, I went to Hawaii for a long weekend to research locations, people, and food on Oahu. For readers new to my books, I try to make my stories action-packed with robust love stories and there's always at least one character with an intense appreciation for food.
Oahu has some great local dishes and here's a bit of insight into the research I did on each of them. Some of these might pop up in TOTAL BRAVERY, or my characters might enjoy them in future books.
Loco Moco
This meal hits all the right spots either late at night, early in the morning, or just about any time of day. It comes in many variations but the basic concept is white rice topped with one or more hamburger patties, a runny fried egg, and brown gravy. It's savory and rich, hot and filling.
Matthew J. Drake, our friend (we'll call him The Roaming Artist), and I tried loco moco in several places at several times of day. Our hands-down favorite was late night at the Rainbow Drive-In served simple, with no-frills, on a Styrofoam plate and eaten with plastic cutlery. It was amazing.
Actually, we didn't get a picture of it because we wolfed it down so fast, so I've included another loco moco picture from a sunny day at the Dole plantation.
Hawaiian Shave Ice
Shave ice is available all over the island and it's a refreshing snack or dessert. We went to Matsumoto Shave Ice on the North Shore and literally got the Ichiban Special: a foundation of slightly sweet azuki beans topped by a huge ball of shave ice generously flavored with lychee syrup (you can choose your flavor, lychee is one of my favorites) and drizzled with sweetened condensed milk served in a waffle dish with chewy mochi balls on the side.
Musubi
The simplest form of musubi is sushi rice layered with a cooked slice of Spam, wrapped in seaweed. My personal favorite includes a layer of omelet in with the Spam and the rice. I didn't expect to enjoy it as much as I did at first and once I'd had one, I made sure to always have a couple in my bag as we traveled around the island because you just never knew when you'd be in need of a snack and these were perfect.
Musubi can be found in most convenience stores on the island. There's also a couple of really good little shops for both musubi and onigiri (rice balls). I've started making these at home now because I've become so addicted to them as snacks.
Soft Serve Green Tea Ice Cream
I'm used to sweet vanilla or chocolate soft serve and when we stopped for a cool treat, this green tea soft serve was so surprisingly wonderful. It wasn't too sweet and kept so much of the fantastic macha green tea flavor – it literally blew our minds. Both Matthew J. Drake and I loved it and he normally doesn't go for sweets at all.
So there you have them, some of our favorite food adventures during my research trip to Oahu for the True Heroes series. Of these, do any look good to you?
True heroes will do anything to protect the women they love…
As the newest recruit at Search and Protect, Raul has a lot to prove. Luckily, he's got the best friend and partner a man could ask for: a highly trained, fiercely loyal German Shepherd Dog named Taz. Together, Raul and Taz make an unbeatable team. But their first mission in Hawaii really puts them to the test when an international kidnapping ring sets its sights on the bravest woman Raul's ever met . . .
Mali knows her latest job has put one hell of a target on her back. And on this small island paradise, there's nowhere to hide. With a service dog like Taz, Mali feels safe. Sharing close quarters with a smoldering muscle-for-hire like Raul, she feels something else – an unexpected wave of desire. Raul feels it too. But when the kidnappers make their move, he's got to turn that slow-burning passion into hard-hitting action – and save the life of the woman he loves.
Romance Suspense | Romance Military [Forever, On Sale: April 24, 2018, Mass Market Paperback / e-Book, ISBN: 9781538759530 / eISBN: 9781538759547]
Play Find the Piper around the Internet for insight into her frequent travels and inspirations for her stories.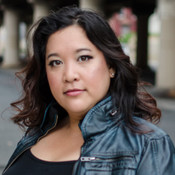 Click here to join me for a weekend of fun at READERS & 'RITAS, Nov. 9-11, 2018 in Allen, TX.
Piper J. Drake is a bestselling author of romantic suspense and edgy contemporary romance, a frequent flyer, and day job road warrior. Wherever she goes, she enjoys tasting the world and embarking on foodie adventures. Dogs—and horses—have been known to spontaneously join her for a stroll and she enjoys pausing for a nice chat with cats of all sizes, from domestic to tiger size and beyond.
Piper aspires to give her readers stories with a taste of the hard challenges in life, a breath of laughter, a broad range of strengths and weaknesses, the sweet taste of kisses, and the heat of excitement across multiple genres.