In my upcoming release SILENT NIGHT SHADOWS, the heroine Claire Phillips has to face her past and realize that while she's not the same person she once was, she isn't as different as she thought…
I'd love to say that learning such things is confined to fiction. But the truth? The truth is we have to do that in real life all the time. One thing I love about writing fiction is the opportunity it gives me as a writer to process issues in my own life through my stories. I take whatever I'm wrestling with, feed it into a fictional character, which changes the issue to something nothing like that I'm facing personally, and then use my emotions to help the character grow and change through that. And in the process? I grow and change as well.
Writing SILENT NIGHT SHADOWS was that way for me. Claire Phillips' journey starts when she is reunited with a college friend who is wrong for her in more ways than she can count. Claire used to be a rock climbing adventurer, but life started to feel too unsafe to her, and she's shut down that side of herself in favor of a play-it-safe future in her small hometown. Nate Torres is everything Claire isn't anymore, and he wants the old Claire back. As the two of them fight to stay a step ahead of a killer who knows Claire saw too much and wants her dead, they fall in love and Claire rediscovers a thought of herself she thought had been gone forever.
A loss in my own life several years ago made me turn more into a "play-it-safe" type than I'd ever been before. I've never been a huge risk taker, but after my personal loss impacted me, I started taking less and less risks.
In doing so? I started to lose part of myself that I loved. I'd look at pictures and wonder why the girl looking back at me didn't look like the woman I felt like now. I could recognize all of this in myself, but I wasn't sure what to do about it. Surely I couldn't go back to being like that again. I had changed now. And that was the end…Right?
Then I moved to a place in Alaska where the rugged mountain wilderness is practically out my backdoor. I started seeing how many people took risks to do what they loved in those mountains, to climb them, to adventure in them, and to really live their lives. And I started to decide that maybe life wasn't as fun when you worried all the time about the "if's" and the "could be's" and just lived the life in front of you, not throwing caution to the wind, but acknowledging that life can't be safe 100% of the time…And I started to see that while I might not be able to go back in my own past and be exactly the way I was before, I don't have to change completely.
Writing Claire Phillips' story was part of my journey. Ironically enough as she was forced to face her past, I saw my past self in her and had to stare it in the face. While she's a fictional character and I'm aware that I made her up (my husband likes to remind me of this. Haha.), I'm thankful for the chance I had to write her story.
And how it helped me in the living of my own.
Giveaway
Tell us if you take risks, even a little or are a better "play-it-safe" person. One of you will win SILENT NIGHT SHADOWS.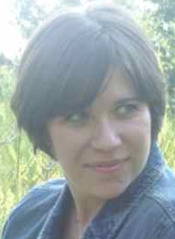 Sarah Varland lives in Alaska with her husband John, their two boys, and their dogs. Her passion for books comes from her mom, her love for suspense comes from her dad who has spent a career in law enforcement. Her love for romance comes from the relationship she has with her husband and from watching too many chick flicks. When she's not writing, she's often found, reading, baking, kayaking or hiking.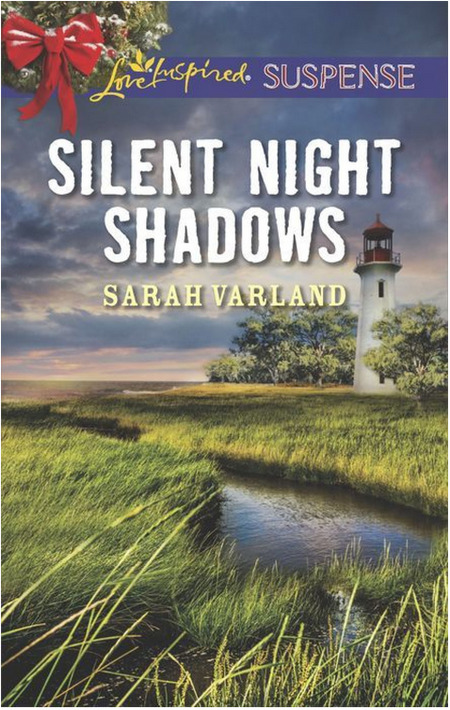 HIJACKED HOLIDAY
When she's snatched off a sidewalk en route to the local Christmas tree lighting, Claire Phillips knows her cozy small town is no longer safe. And when she's saved by a mystery man, she gets another surprise. Her rescuer is none other than Nate Torres—a man from her past that she's tried to forget. He's in town undercover, investigating a drug smuggling ring, and he thinks she's witnessed more than she realizes. Worse, he thinks the ring's leader is a local. Someone she knows and trusts. There's no one for her to rely on but Nate, a man whose action-packed life is worlds away from the security she craves. As the attacks grow more menacing, it will take courage Claire no longer thinks she has to survive to Christmas.
Romance Suspense | Inspirational Mystery | Inspirational Romance [Harlequin Love Inspired Suspense, On Sale: November 1, 2016, e-Book, ISBN: 9780373447817 / eISBN: 9781488008818]