Instead of trying to find your perfect match in a dating app, we bring you the "Author-Reader Match" where we introduce you to authors you may fall in love with. It's our great pleasure to present Jaymee Jacobs!
Writes:
Hockey romance! I have a few standalones, but most of my books are in the Dallas Comets series. My stories are about millennials and dating in the age of technology.
About:
I'm just a hockey fan for looking for her own happily ever after. By day, I work in the corporate world, and by night, I scribble down whatever the voices in my head tell me to. I've got two feline roommates who help to make life interesting. Our favorite pastimes include reading, writing, and binge true-crime documentaries.
What I'm Looking For In My Ideal Reader Match:
My ideal readers are okay with:
an HFN (happy for now)
imperfect characters who are trying their hardest to live their best lives
not your typical romance
Must love:
strong and capable heroines
sensitive and sexy heroes
a little splash of sports thrown in
What To Expect If Compatible:
—
COMMENT TO WIN: A signed paperback copy of Chasing Down the Dream (open internationally).
—
Blue Collar Romance #1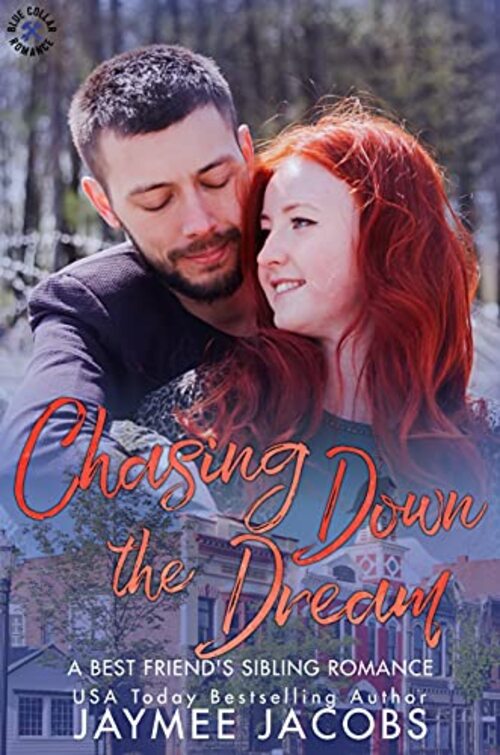 From USA Today best-selling author Jaymee Jacobs comes a best friend's sibling romance packed with heat, heart, and happily ever after.
When Kasey Ruggieri returns to her hometown after her fashion design business implodes, she barely recognizes the handsome guy with a smokin' body who comes to fix the HVAC as her brother's best friend. The skinny teenager she once knew is gone, and when Asher strips off his shirt to work in the boiling heat, Kasey can't take her eyes off his glistening, muscular chest. Now she needs more than air conditioning to cool her desires
Asher Wallace has had a crush on Kasey ever since he realized girls don't have cooties. She's beautiful, talented, and fun. But as his best friend's older sister, she's completely out of his league. Once Kasey left Oak Bend to pursue a fashion career in New York City, Asher shelved his boyhood crush and moved on from his college hockey days and into the family's heating and cooling business.
When Kasey and Asher finally connect, there's enough heat to melt a Michigan winter. But when Kasey stumbles onto a new, profitable fashion venture, will she leave Asher behind for the bright lights of the big city once more? Or can Asher prove to Kasey that love and success can be found close to home?
Welcome to Oak Bend, where blue-collar hotties work hard and love even harder, especially when it comes to landing their happily ever after.
Romance Contemporary [Part-Time Publishing, On Sale: September 3, 2021, e-Book, / ]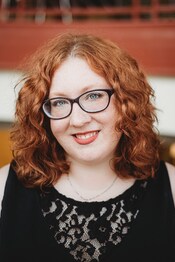 Jaymee Jacobs is a USA Today best-selling author and author of the Dallas Comets series. She graduated summa cum laude from the University of Pittsburgh with a BA in English literature and a psychology minor.
Her books have the same two themes: hockey and the "millennial" experience. The first is because she's a die-hard fan (particularly of the Pittsburgh Penguins). The second is because she felt that there weren't any books to which she could personally relate. So she began to write the stories she wanted to read. Her books spotlight those in the up-and-coming generation as they navigate this new era of ubiquitous technology, online dating etiquette, and what it means to "adult."
When she's not writing, you'll find Jaymee curating her cats' Instagram account, listening to true crime podcasts, scrolling through Pinterest for fructose-free recipes, or yelling at the TV during Penguins games.